Previous entry: Day 6 – La Paz to Posada Concepcion
Total miles for the day: 413 miles, 665 km
Sunrise was at 7am, so I got up half an hour before that. The beauty I witnessed next made it all worth it to get up early.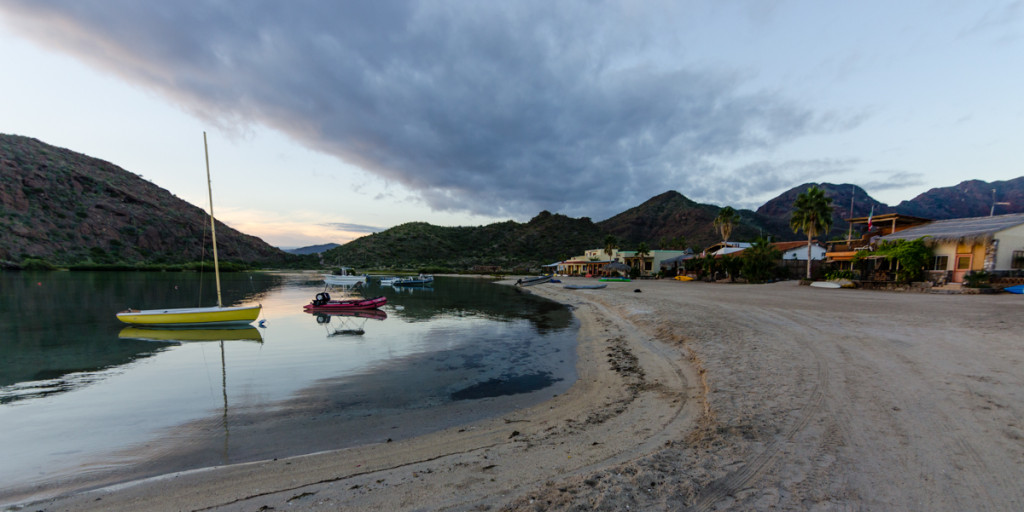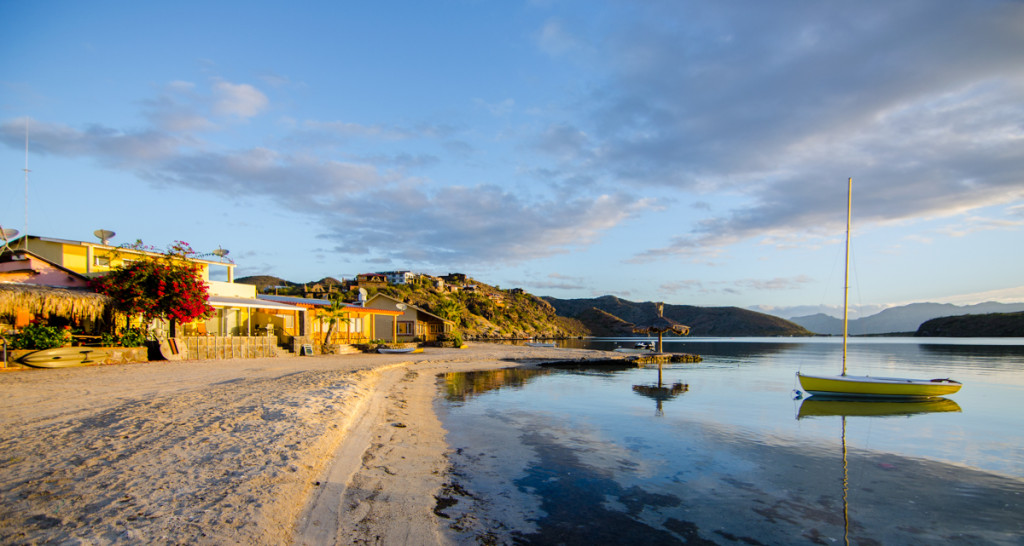 After buying a couple of pieces of bread at the bakery, I was back on the road again. At 413 miles, it was going to the the longest riding day of the whole trip. The section also included that 220-mile section with no gas stations, after Villa Jesus Maria. Unlike a few days earlier, I mostly cruised around 70-75 mph during this section and did much better with fuel consumption.
The last few hours on the bike were really cold. My hands and face were freezing despite wearing my winter gloves and balaclava. I tried to only grab the inside half of each handlebar (blocked off from the wind), and I tried to get my head as low as possible to get below the windshield, but the tank bag prevented me from doing a full tuck.
The only thing that helped me get through the cold was the thought of a hot shower at my favorite Baja Cactus Motel in El Rosario. The lady at the hotel front desk noticed that my hands were red from the cold. When I got into the room, it took me less than 20 seconds to strip off all the layers of clothing and jump into the shower. I think I stayed in there for almost a half hour.
I was surprised that my body was handling it well after 400+ miles of riding. My wrists did hurt from time to time while on the bike, but after getting off, I didn't feel any pain or discomfort at all.
Next entry: Day 8: El Rosario to Los Angeles