Previous entry: Day 5: La Paz to Cabo San Lucas and back to La Paz
Total distance for the day: 289 miles, 466 km
Since I'm a big football/soccer fan, I woke up and turn on the TV to watch the draw for the 2014 World Cup in Brazil, which I'm hoping to get tickets for and visit as part my round the world trip starting soon. My team Argentina got a pretty favorable group.
Back on the road, the first few hours were pretty boring though straight and flat roads. I run into a couple of Harley riders from Nevada. I stopped for lunch at Ciudad Constitución, where I had some great milanesas.
I was really looking forward to riding the canyon roads though Sierra De La Giganta. It was as great as I remembered it. After Loreto came my favorite area of Baja: Bahia de Concepción.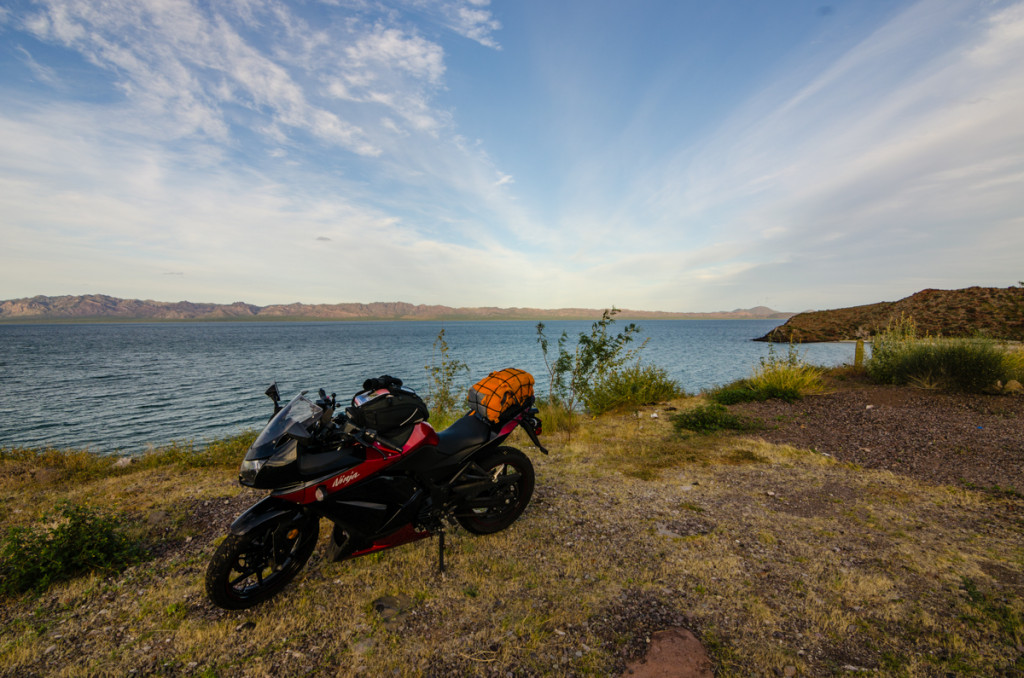 The tranquil water and the beaches are just beautiful. I found the sign for the hotel I saw a few days earlier. It was within Posada Concepción, a community of about 50 small houses, mostly retired expats from the US and Canada. The hotel is inside a restaurant/bakery owned by a lovely Mexican lady. The room was nice and only US$30 a night. The only downside is that whole town is powered by a generator, which gets turned off from 10pm to 10am, so no electricity at night. Not really a big deal to me, except that I couldn't properly charge the GoPro batteries.
After dropping off all my stuff, I walked to the beach to enjoy the sunset and take some pictures. I chatted with an older American guy from Colorado, who explained some of the history of Posada Concepción.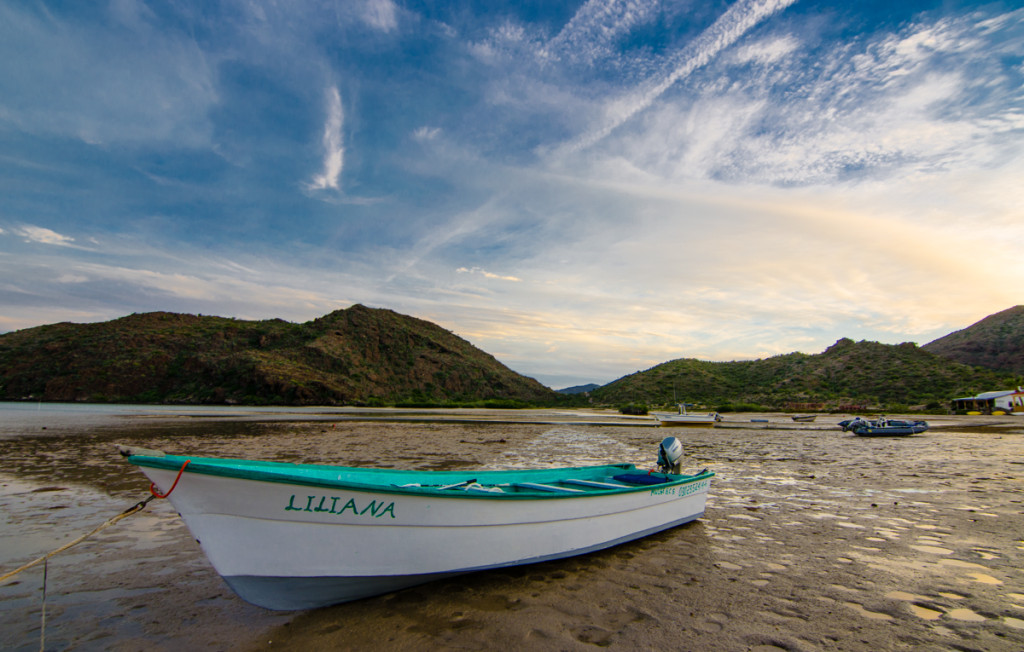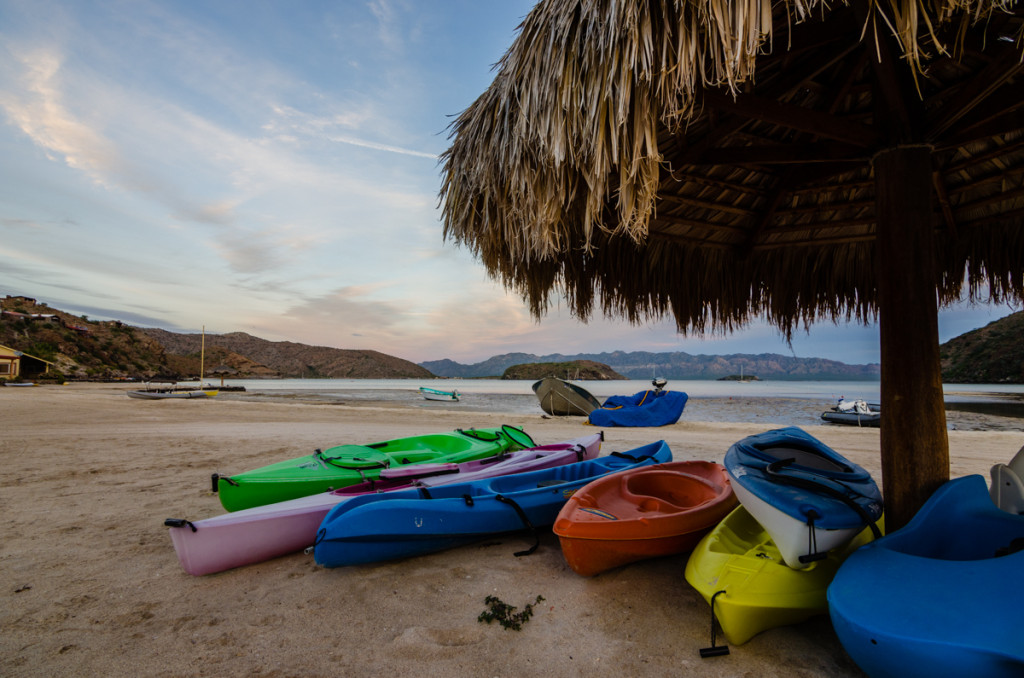 I really liked the vibe of the whole place. After spending the last three nights in pretty busy towns, I was very glad to find such beautiful and peaceful place. The lighting wasn't that great for photography during sunset, so I told myself that I'd make an effort to get up before sunrise the next day to take some proper pictures. I really hadn't had a lot of time for photography during the trip thus far.
Next entry: Day 7: Posada Concepción to El Rosario