Previous entry: Day 3: El Rosario to Santa Rosalia
Total distance for the day: 342 miles, 551 km
I headed to Santa Rosalia to a recommended bakery called Panaderia El Boleo, where I got three breads which they named by color, not flavor. They were not bad. I hit the road at 11am. Another long day ahead with around 345 miles to cover.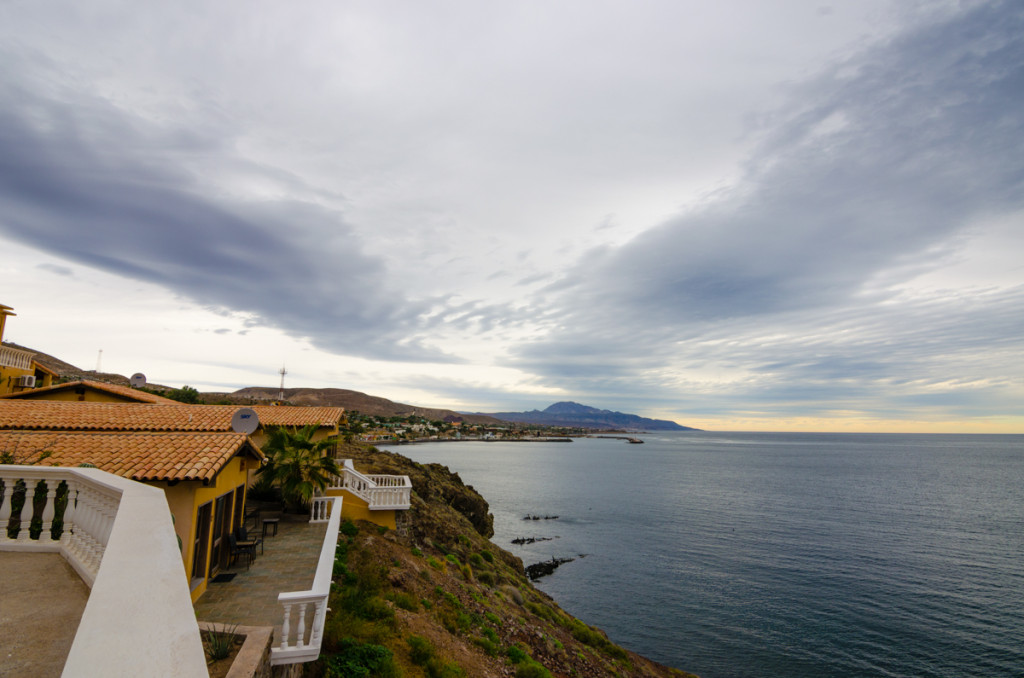 South of Santa Rosalia is Bahia de Concepción, a collection of beautiful beaches by the Sea of Cortez. A lot of RV communities around here. I saw a sign for a hotel in one of these communities and I made a mental note to check it out on my way back. My planned itinerary would have me stop again at Santa Rosalia, but I wanted to try some place new.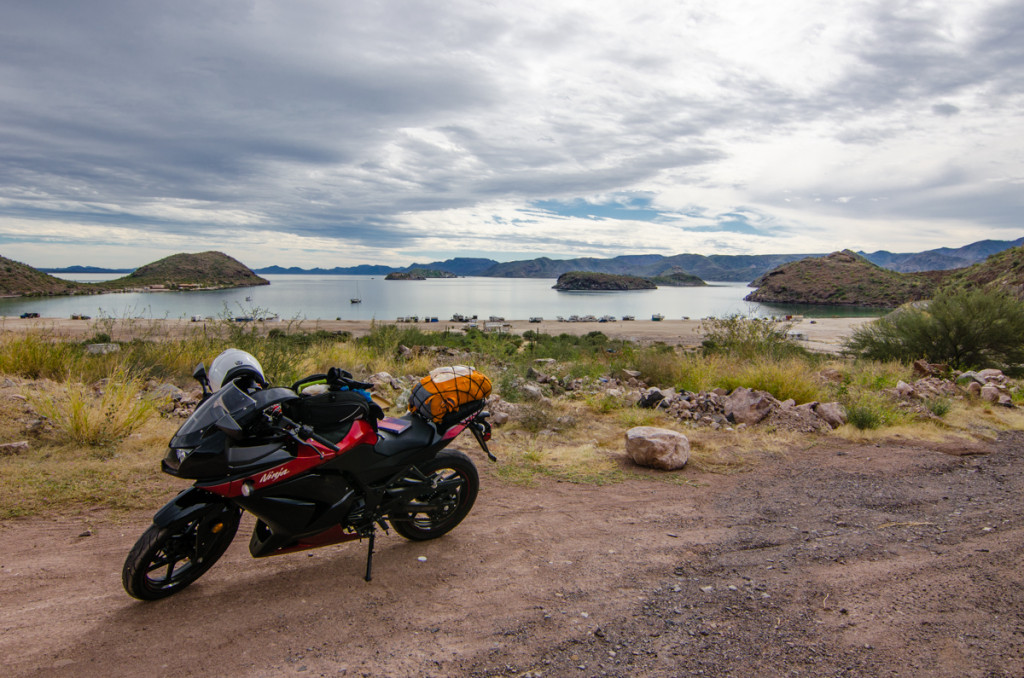 I soon hit a stretch of the road where they were laying down new pavement. Had to stop for like 10 minutes and chatted with a friendly truck driver who was asking me about the GoPro camera.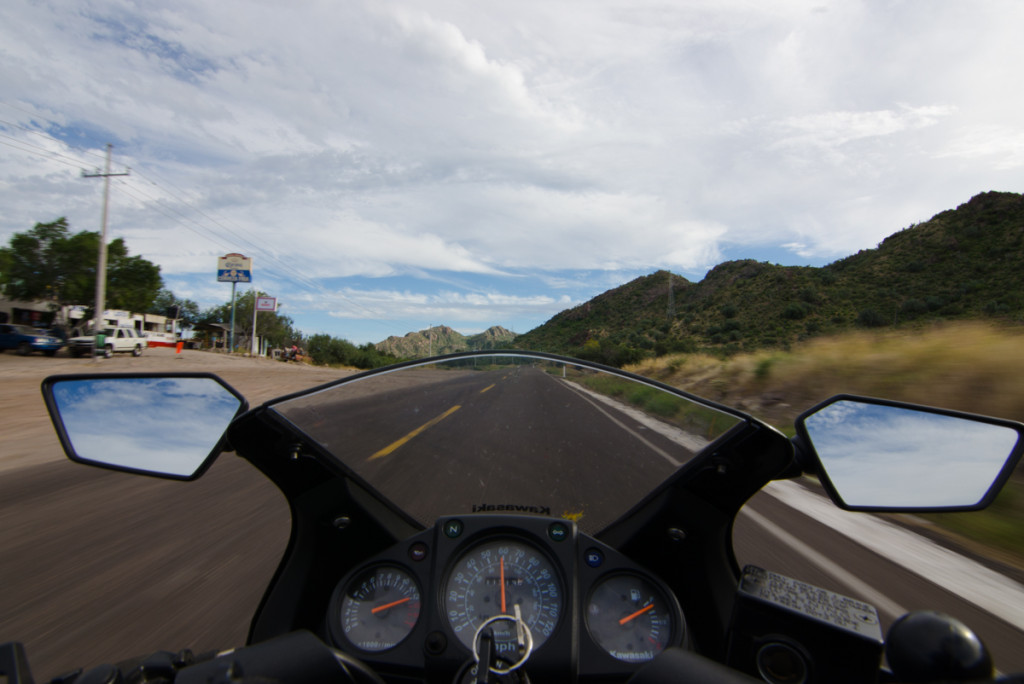 After Loreto there are some amazing twisty roads among fantastic cliffs as Highway 1 makes its way west to Ciudad Insurgentes through the Sierra De La Giganta mountain range. I had a blast. The road after that was very straight and flat for hours. South of Ciudad Constitución was a very long dirt road detour next to the main highway, which was being repaired.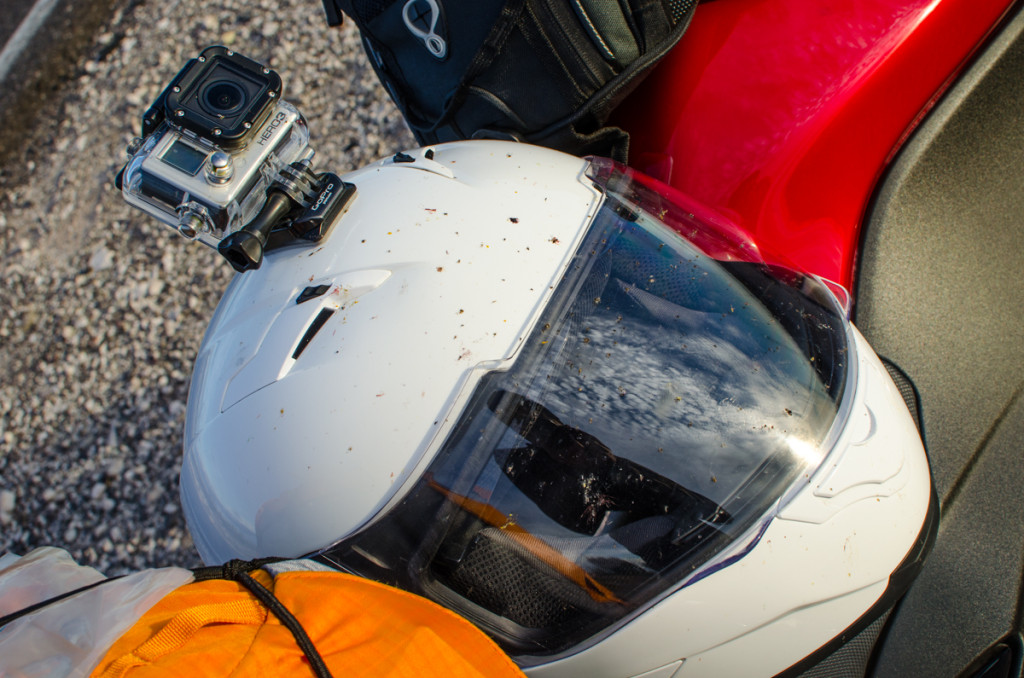 Once again I had to ride in the dark for the last half hour before arriving to La Paz. I hit a huge pothole going into the city, I was surprised the front wheel wasn't damaged. It took me forever to find Hotel Yeneka since the streets either have no signs, or signs that are too small to read. I had to ask 3 people (2 friendly cops) for directions. The hotel was very bizarre, as I have read in the guidebook and online. The owner let me park inside in the patio, but in order to get there i had to ride a whole block in the wrong direction, then push the bike to the sidewalk for half a block, then turn on the engine to go up two big steps, then finally into the hotel. I was also welcomed with two shots of tequila (you get 2 shots for each night of stay). Definitely a very unique hotel with very weird decorations. The rooms have a musty smell though, and are very basic, but they have a lot of character and only costs about US$23 a night.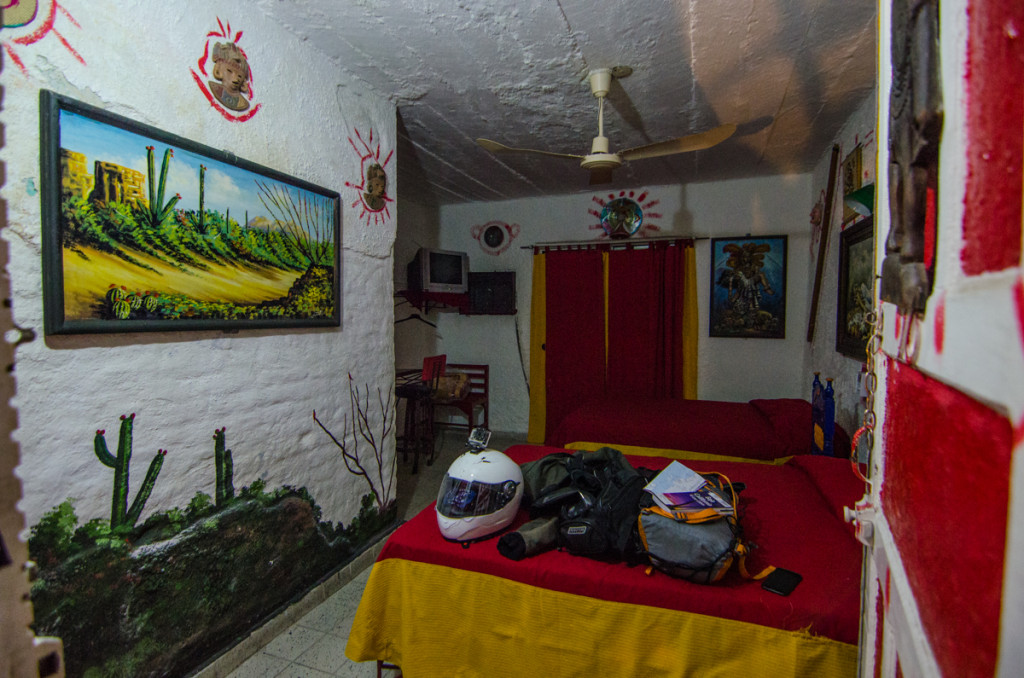 I walked to La Fonda restaurant for dinner, where I got some pretty good "pollo al mole". After dinner, I took a walk on El Malecon, which is the boulevard by the sea. Lots of people jogging there at night. La Paz has a nice feel to it. Pretty safe and peaceful. I was thinking of riding to Los Cabos the following day and not spend the night there. I would come back to La Paz instead.
This was another great day of riding. I was feeling really glad to have decided to do this trip. It was turning out to be an epic one.
Next entry: Day 5: La Paz to Cabo San Lucas and back to La Paz