After getting up a little bit before 6am, I took one last shower knowing that it'd be many days before the next one. We arrived at Calle Arcopata at 6:30am. This is where the buses leave for Mollepata, the start of the hike. We have also decided to skip the hike from Mollepata to Cruz Pata, since due to my altitude sickness, we had delayed our start for one day.
At Arcopata, we were told that the bus would cost 15 soles, and that we would have to wait for a bit for it to arrive. One of the locals also waiting there went to greet a taxi that had just arrived. Apparently, they were friends and we were offered a ride to Mollepata for 20 soles each. We didn't want to wait anymore and took the offer.
The ride was almost 2 hours. The last section is through dirt road. It was a Sunday and the town of Mollepata was busy, very unlike the last time I was there nine years before, when it appeared dead.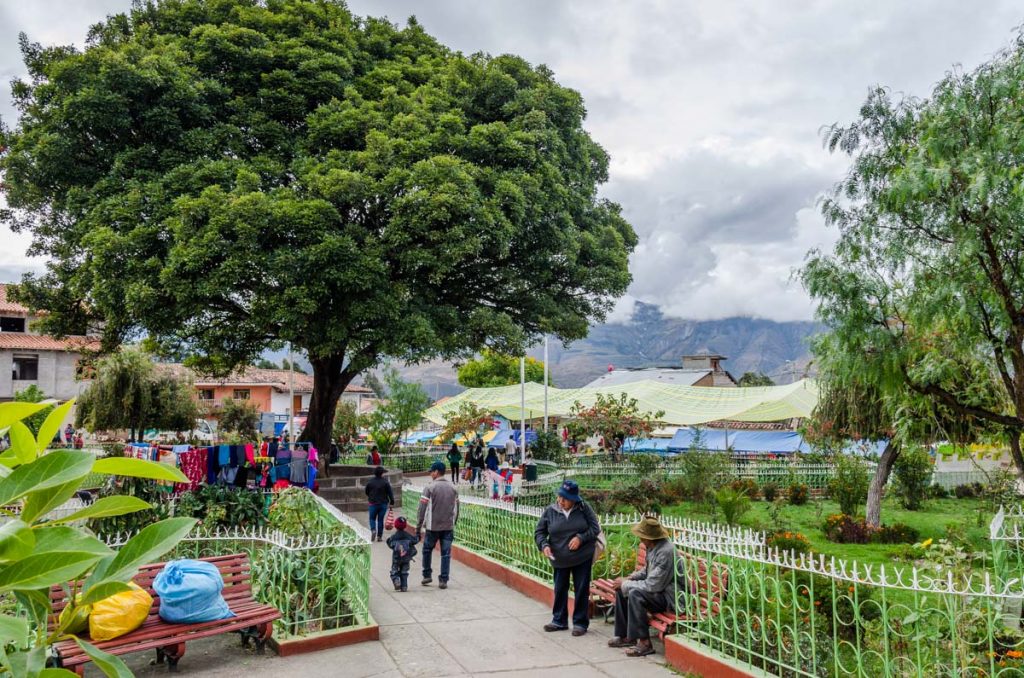 The same driver agreed to take us up to Cruz Pata for 40 extra soles. Gerald and Rich went to get something to eat. I stayed behind to guard our backpacks. I learned my lesson 9 years ago when my backpack got stolen in Peru. As I was waiting, I looked at the local who rode with us in the car and he reminded me more and more of the one of the two kids who had helped us back then. I asked him if he grew up in Mollepata and he said yes. We exchanged emails and I told him I would email him the picture of him from 9 years ago. It'd be so cool if I just happened to bump into the same person.
The ride up to Cruz Pata was a little bit rough and lasted about 30 minutes. This is the spot where I camped 9 years ago. It's one of those non-descript places you never expect to see again in your life.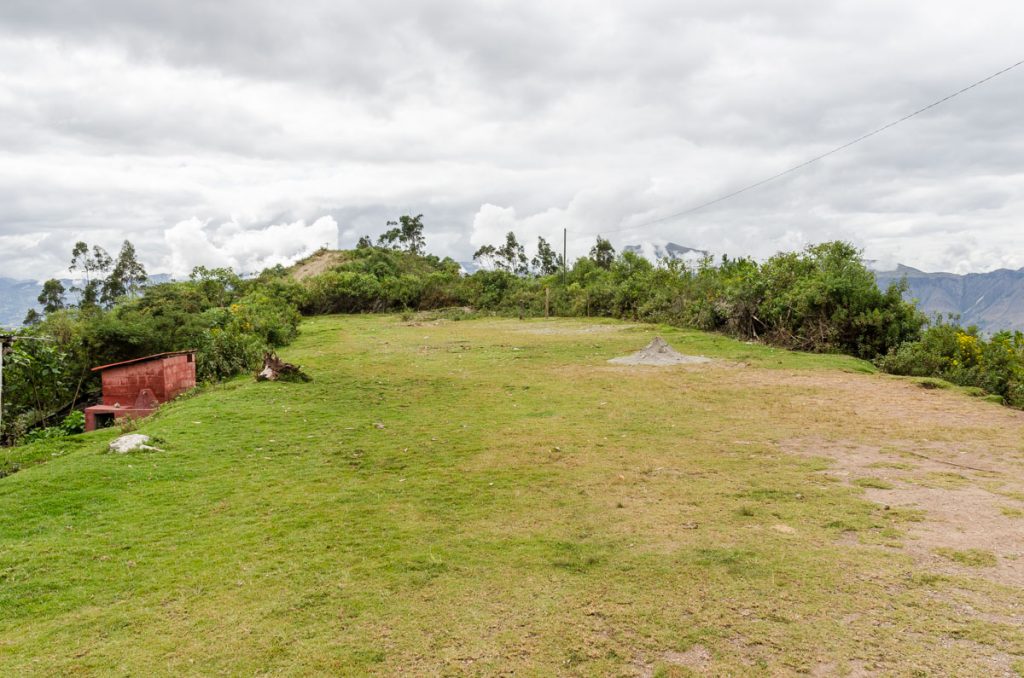 We started our hike at 10am. I was feeling great and energized despite being sick just 2 days ago. We followed the dirt road all the way to our destination of Soraypampa. The guidebook said that there was a trail that runs parallel to the road, but we never found it. This is an easy section, mostly flat. One thing that surprised me was the number of tour buses going back and forth. The Salkantay Trek had become very popular in the last few years.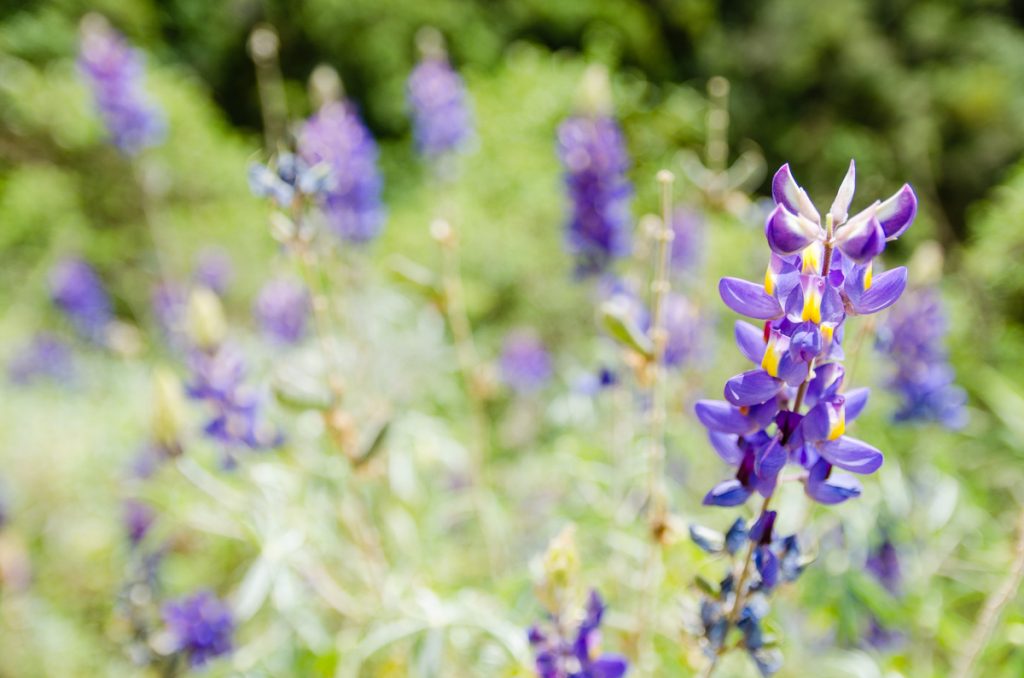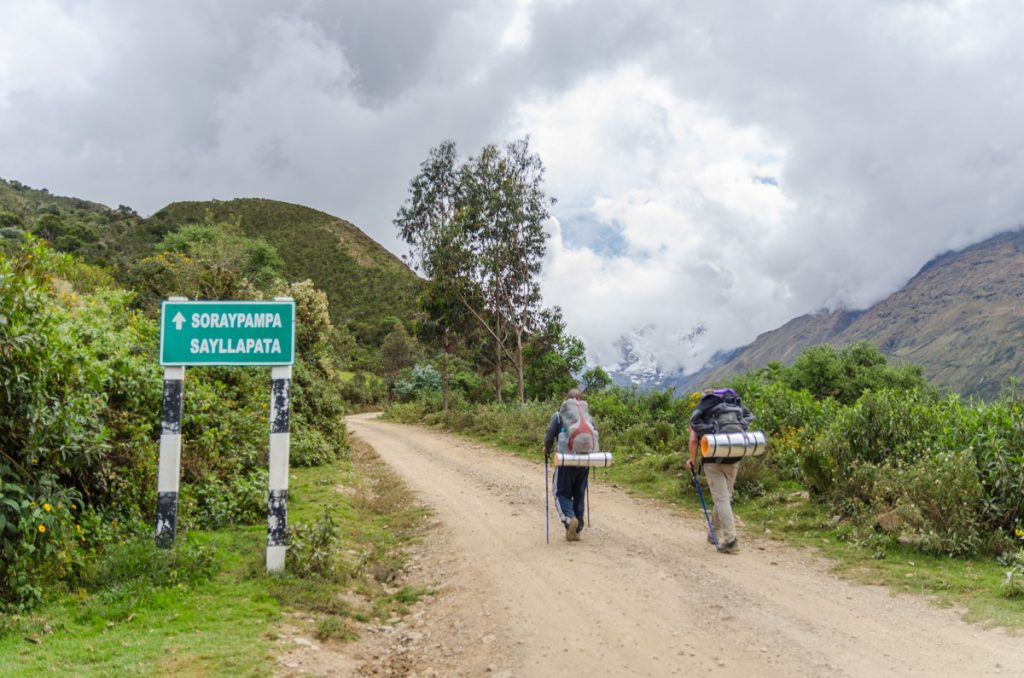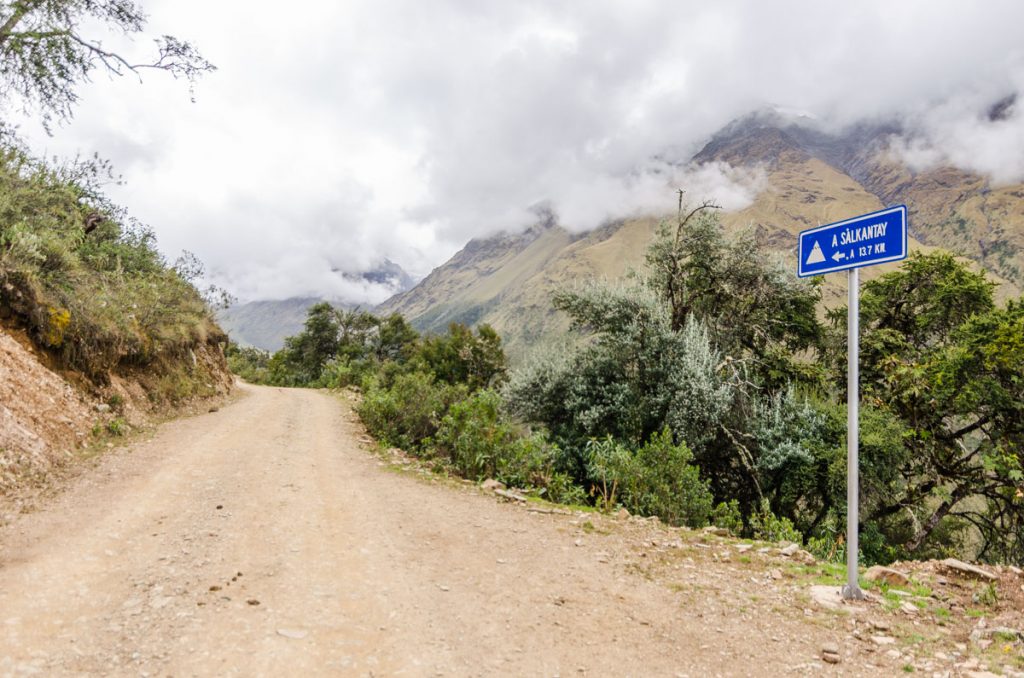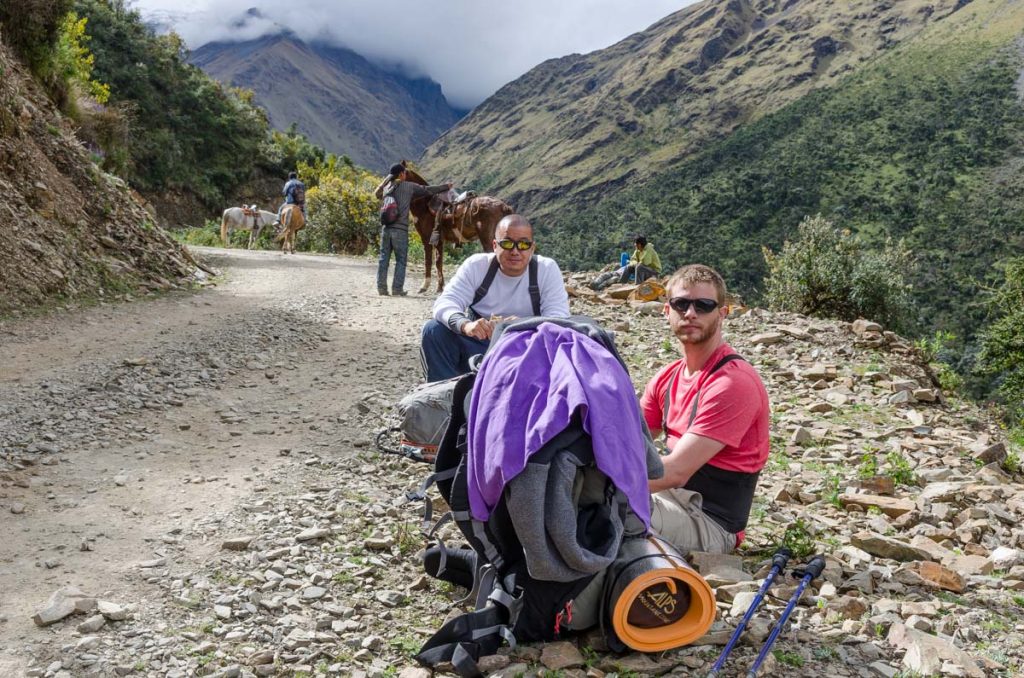 Right before arriving at Soraypampa, we saw this ultra modern hotel complete with it's own electrity generator. It looked so out of place.
Soraypampa looked very different. It is much more developed now. There are restrooms, shelters with benches, water sinks, and permanent tents for the tour groups. There's also a small restaurant where you can buy meals for 16 soles. I got a steak, frieds, and some tomato slices. Rich had brought a stove but the fuel canister he purchased in Cuzco didn't fit. We ended up giving it to the people running the restaurant, and in return they cooked some of our ramen for us.
The scenery was very beautiful, more than I remembered. We camped next to a french couple who mostly kept it to themselves. They were the only people doing this hike independently that we saw that day.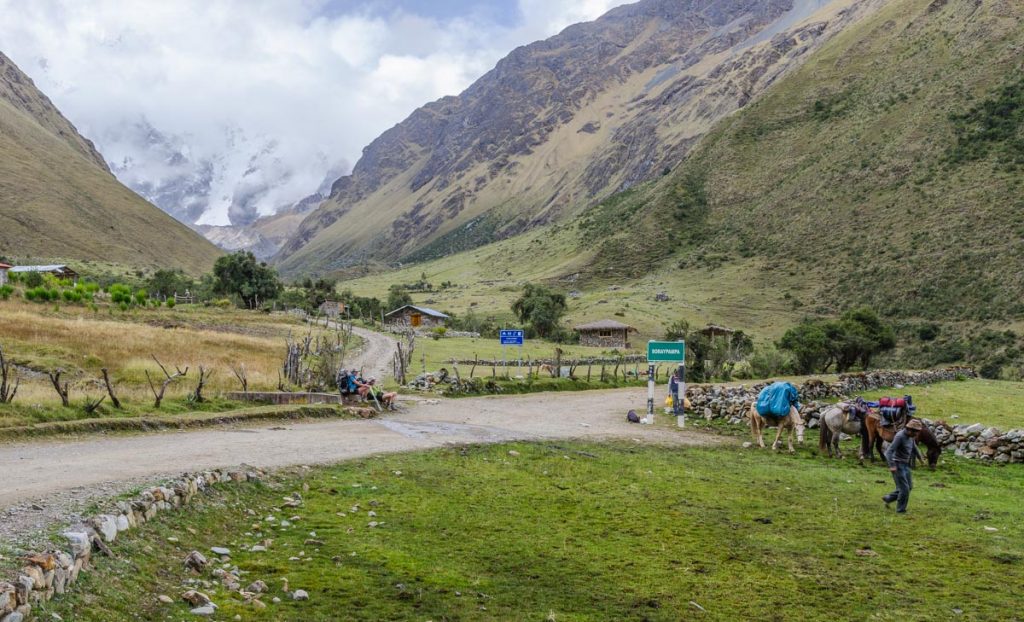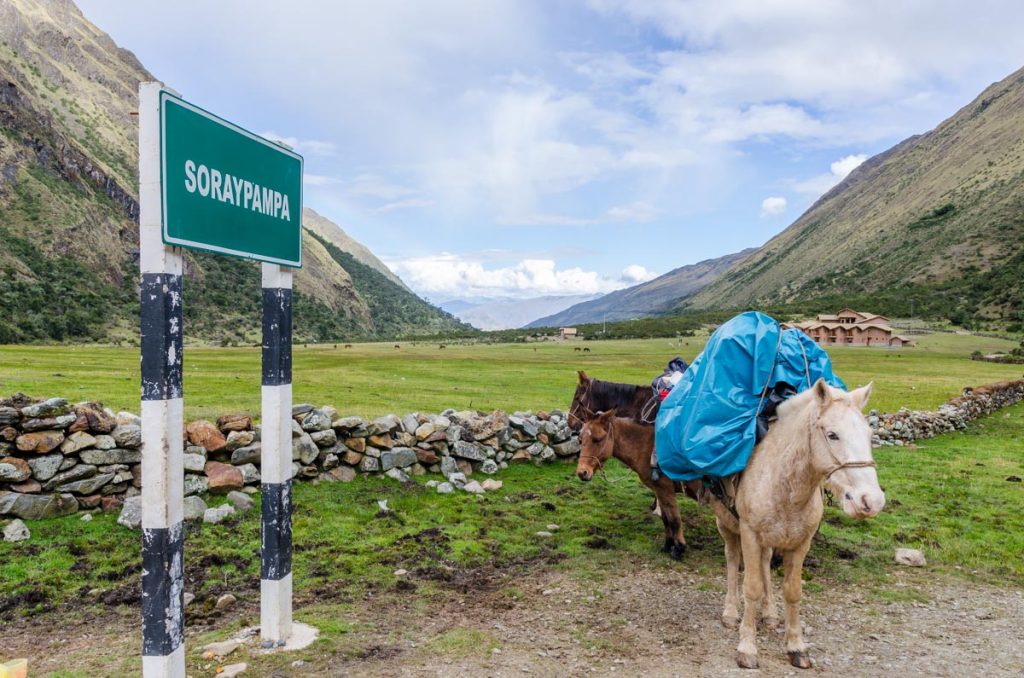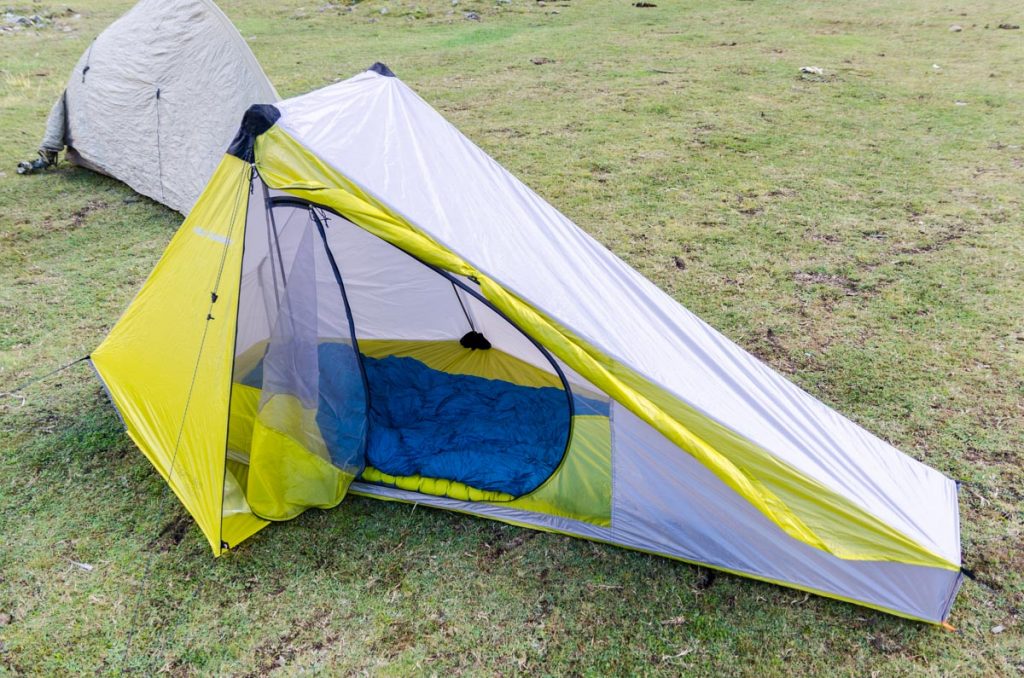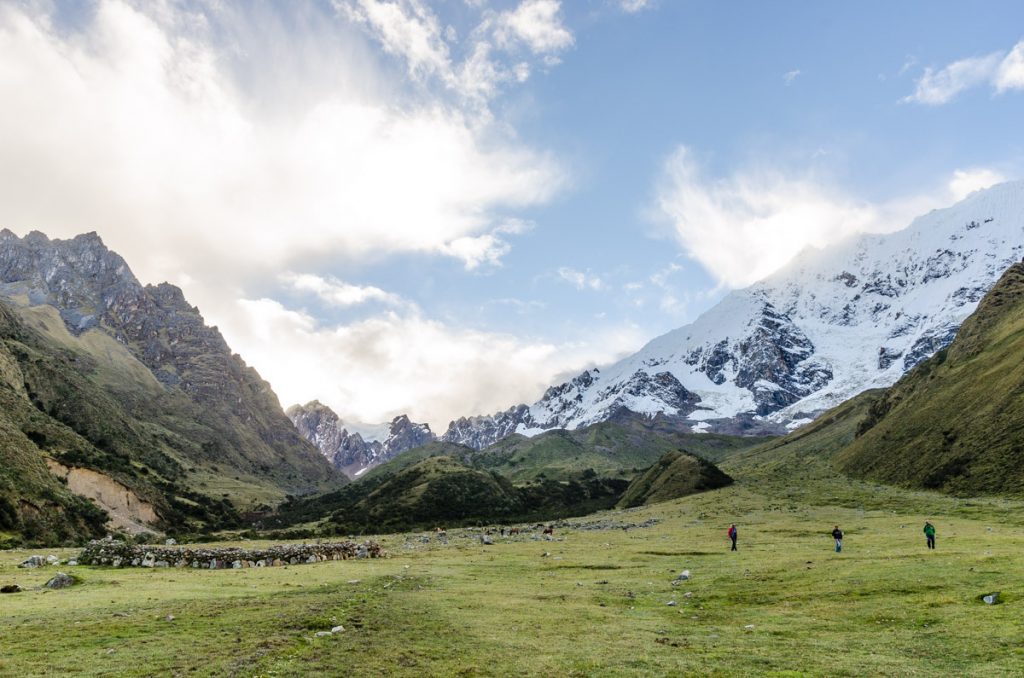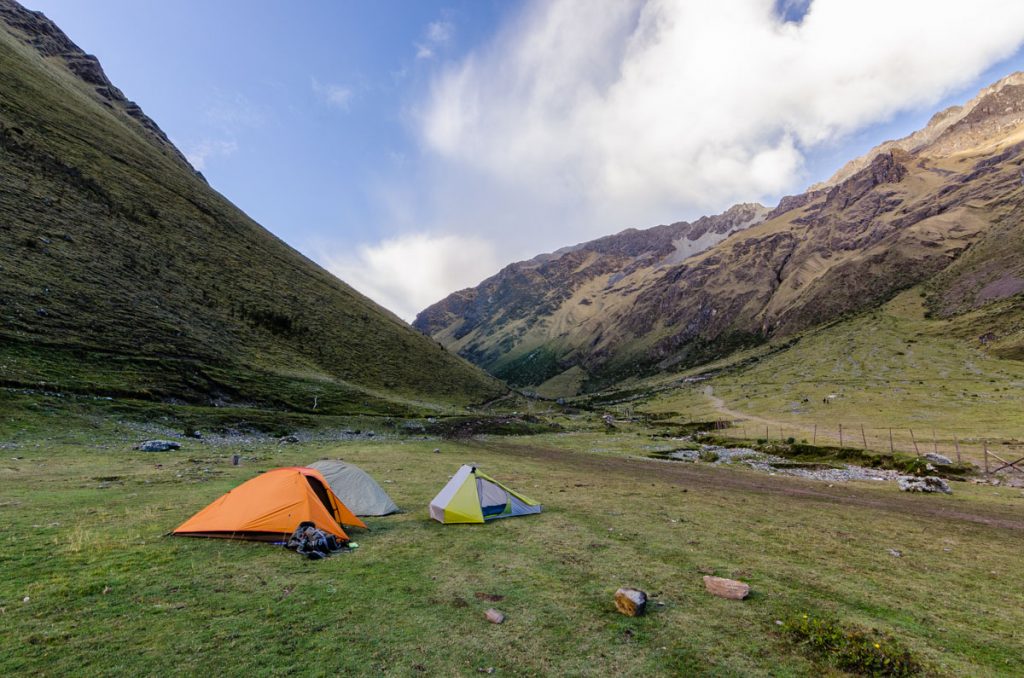 On the way back from the restaurant, I realized that the batteries I had put into my headlamp before the trip were already dying. I couldn't see anything and walked right into a barbwire fence. Good thing my pants caught most of it.
The night was cold and I slept wearing my down jacket.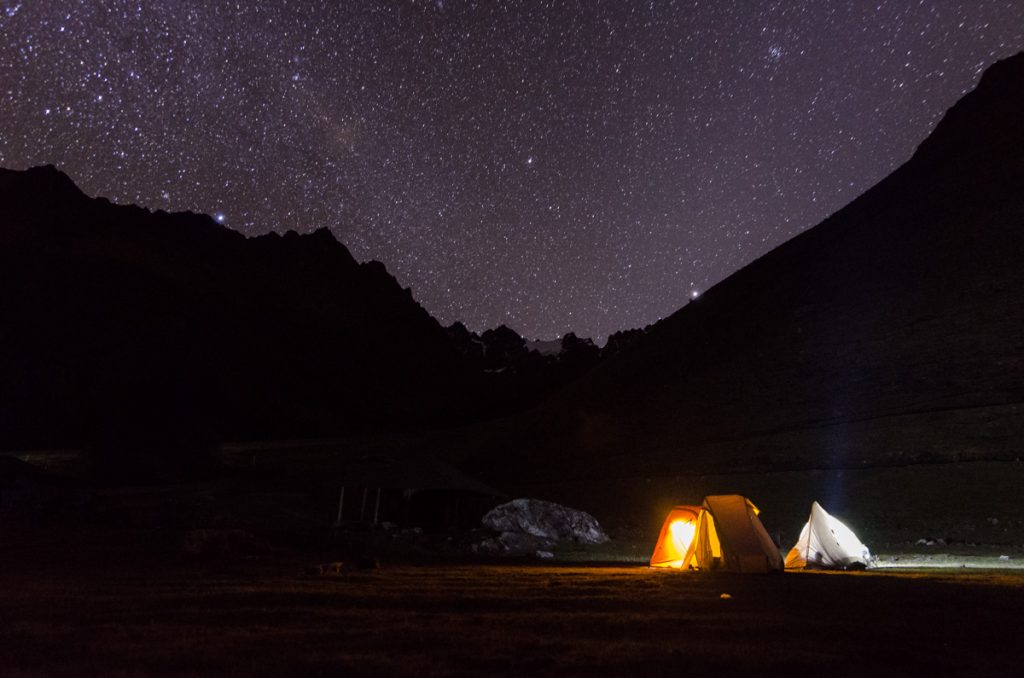 Next entry: Day 2 – Soraypampa to Salkantay Pass to Huayracpunko