Cementerio de Recoleta is a must for people visiting Buenos Aires. The place is so jam packed with mausoleums statues and architectural details that one could spend a whole day to see it all.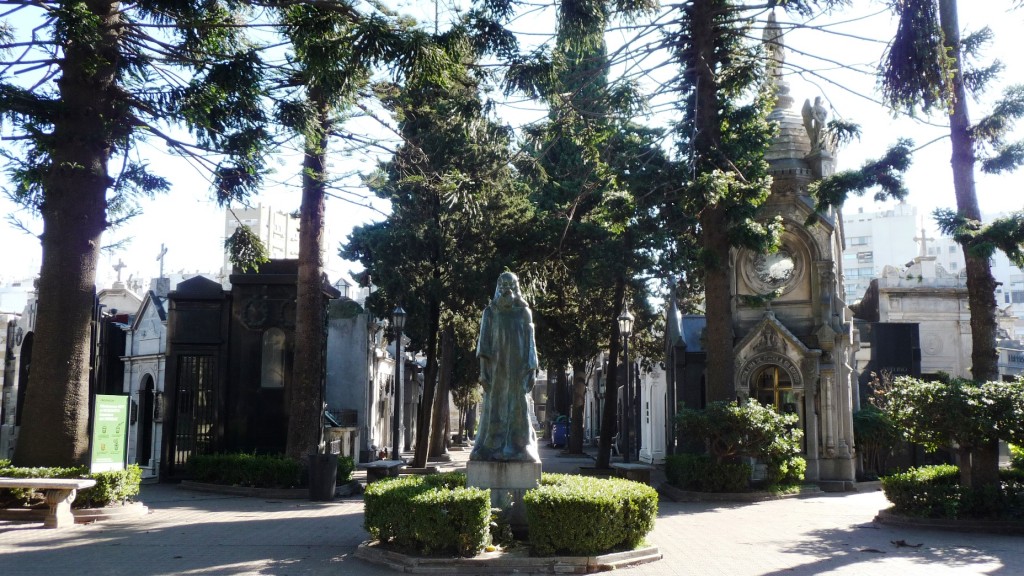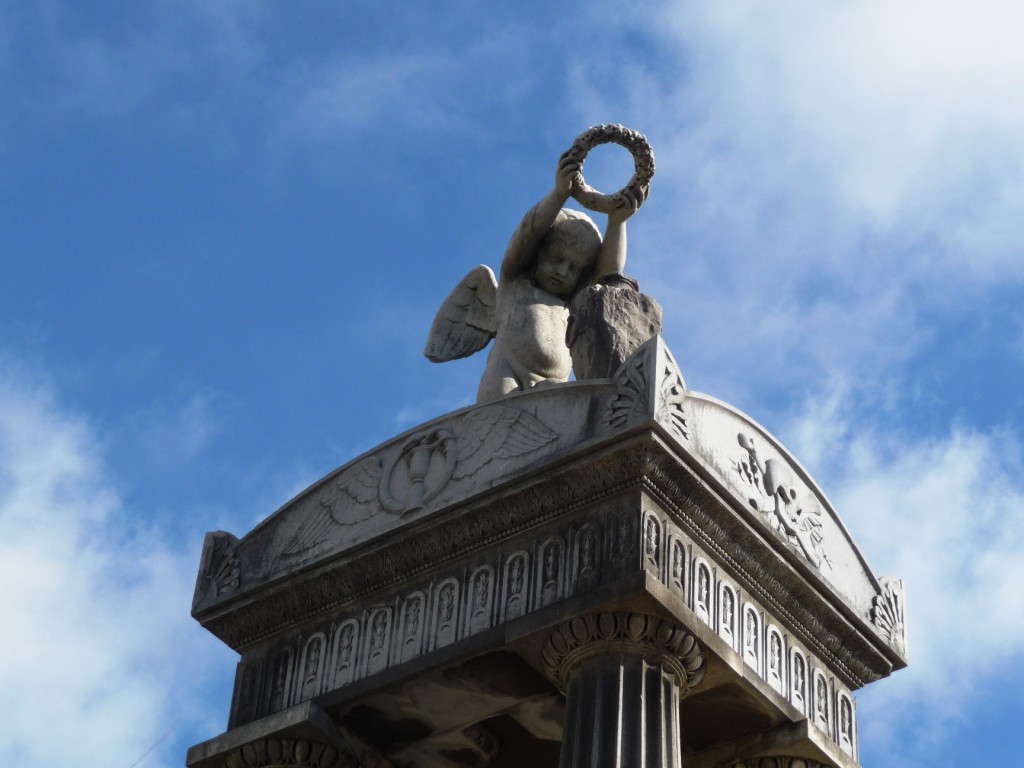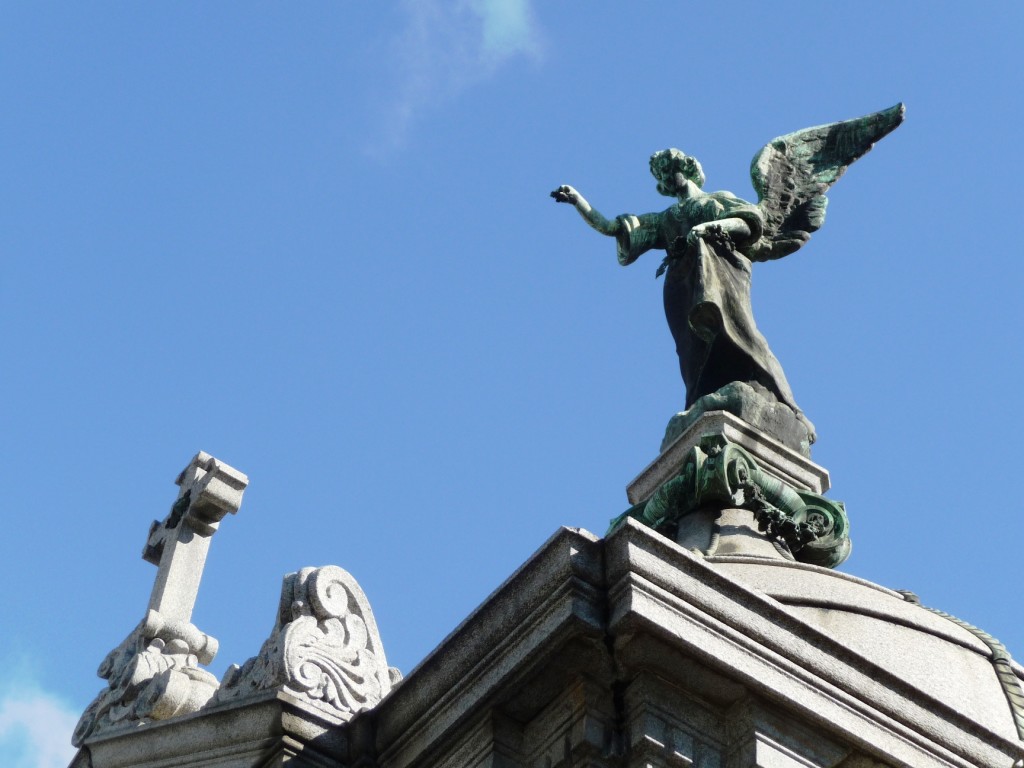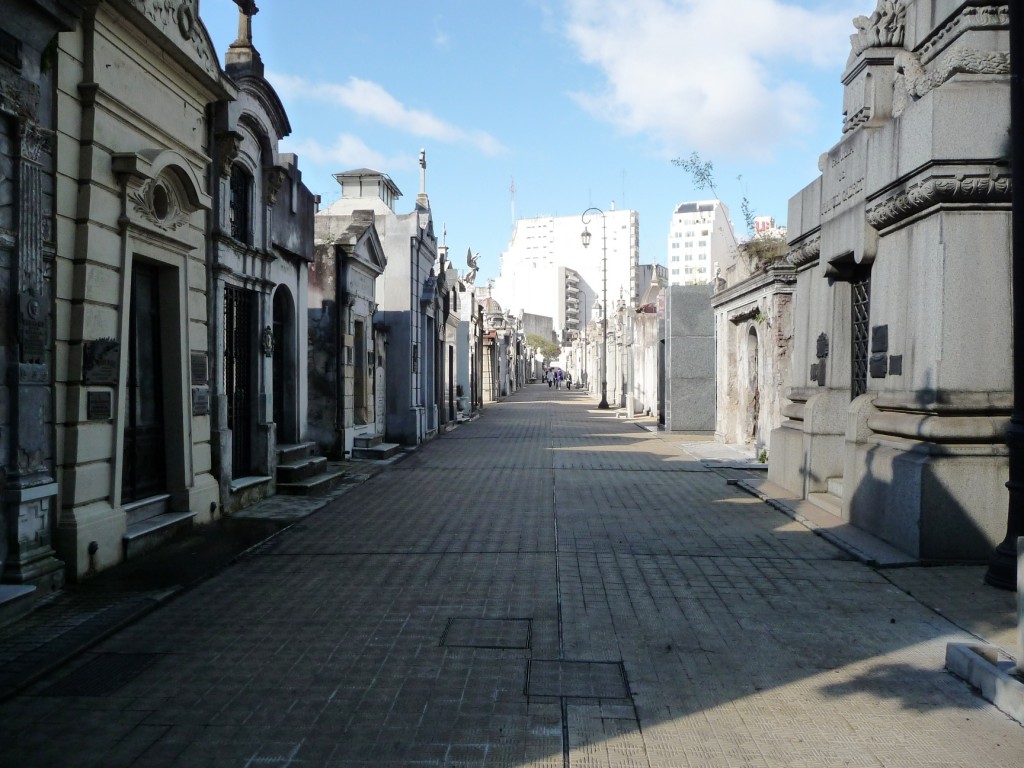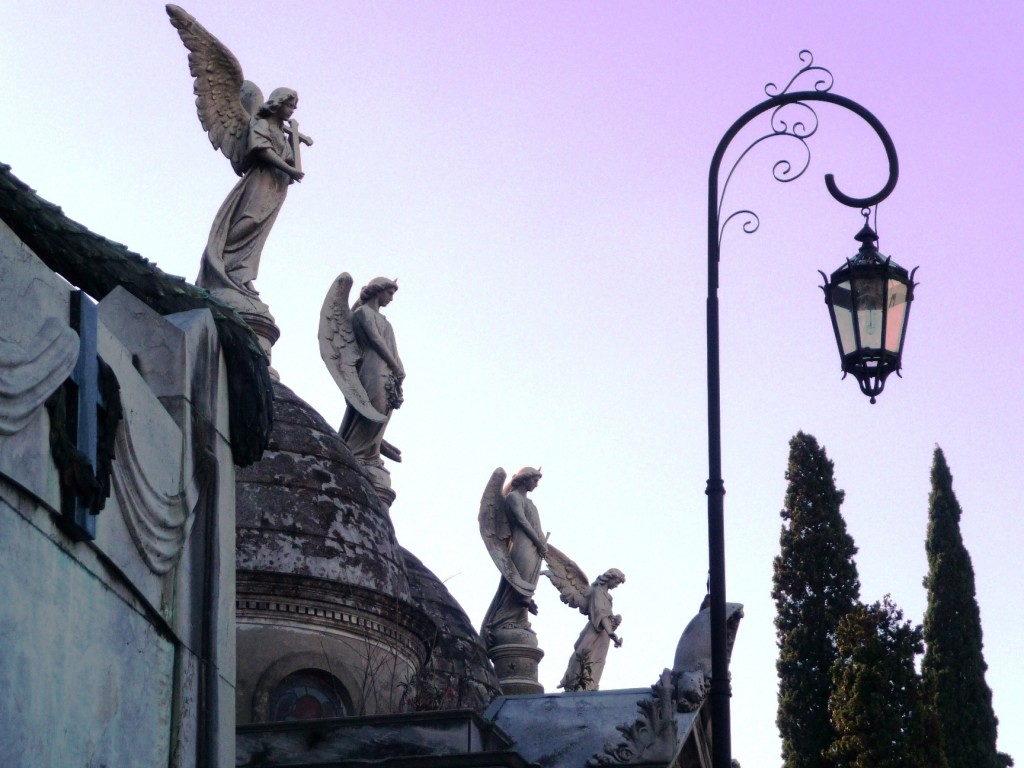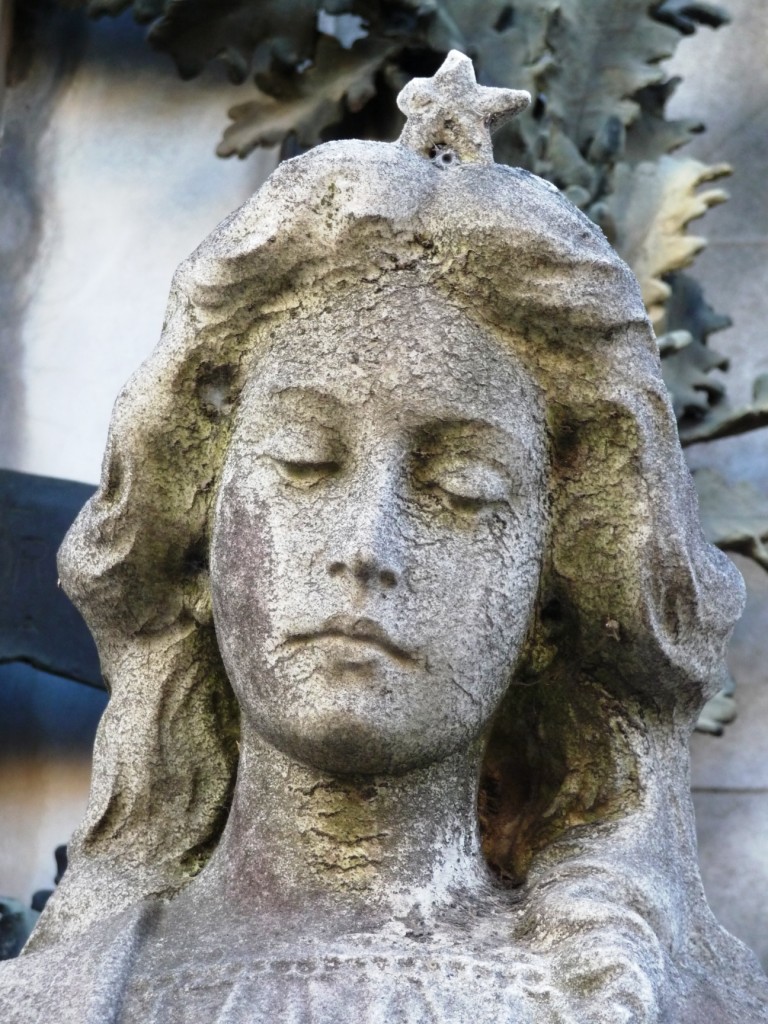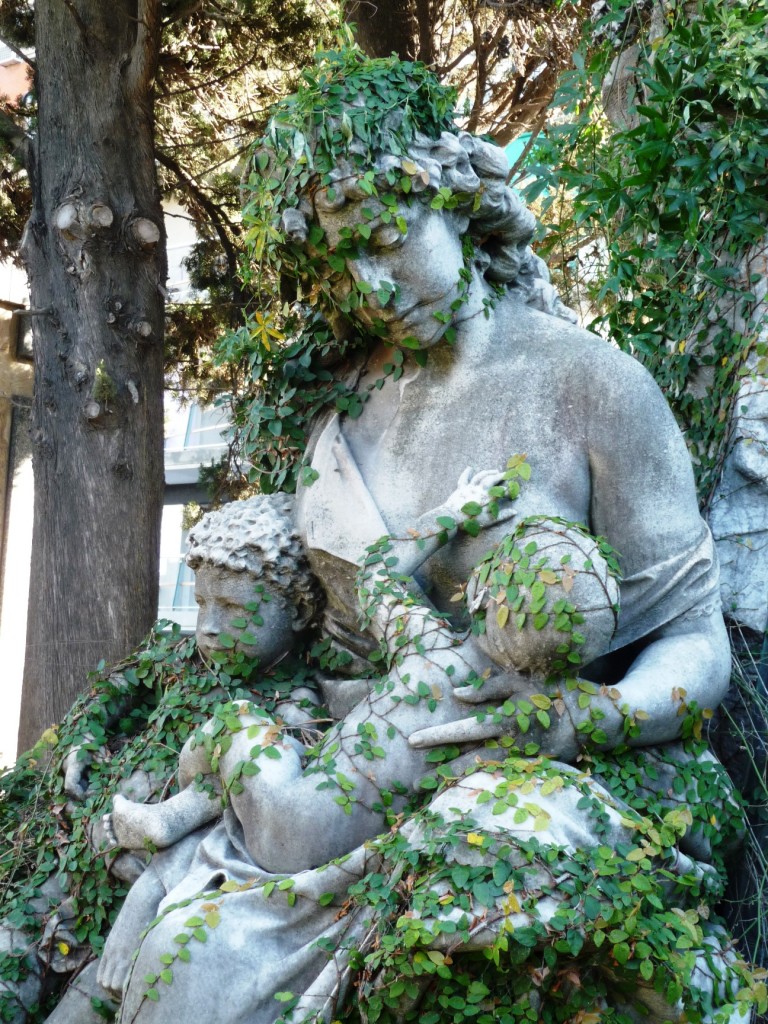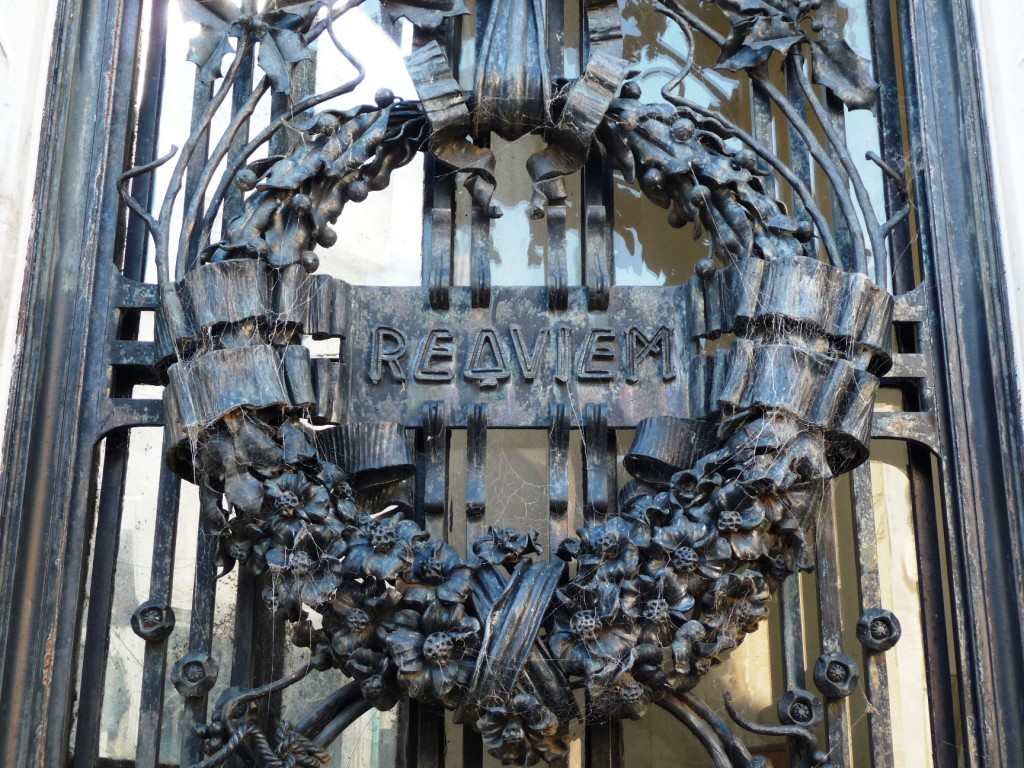 There are lots of important Argentine people buried here, from former presidents to artists to sports figures.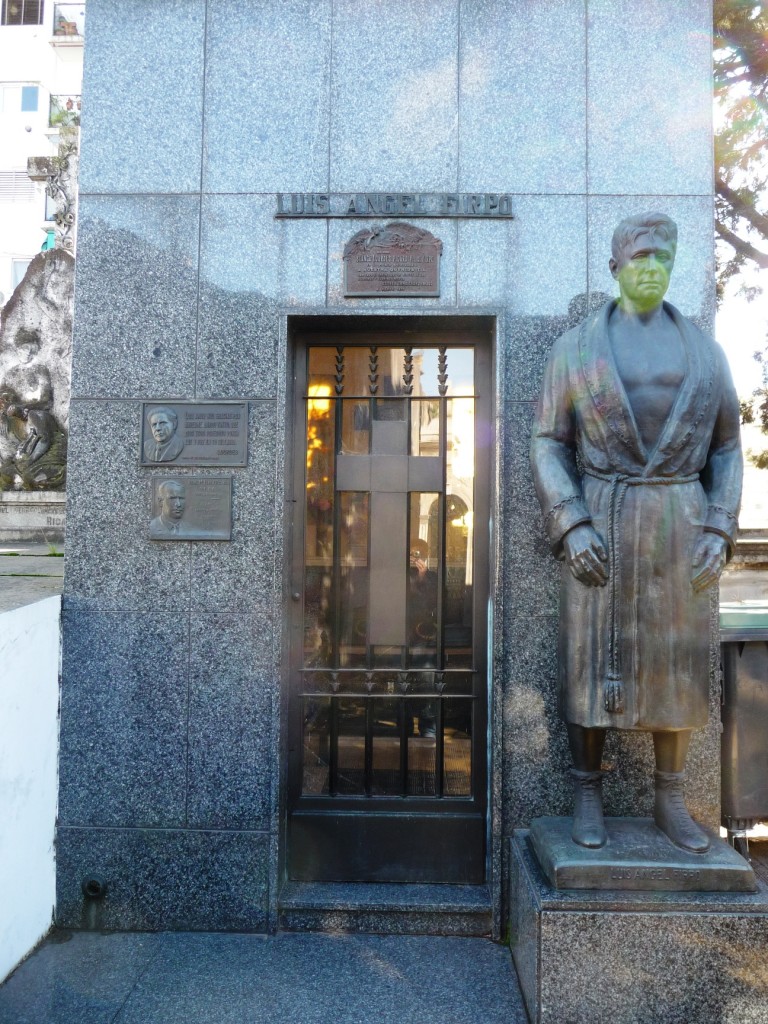 Evita's burial place is easy to spot because you can always find a group of people standing around it at any time. She is in her family's mausoleum.
Some tombs were unkept and in pretty bad shape. Some have even been vandalized.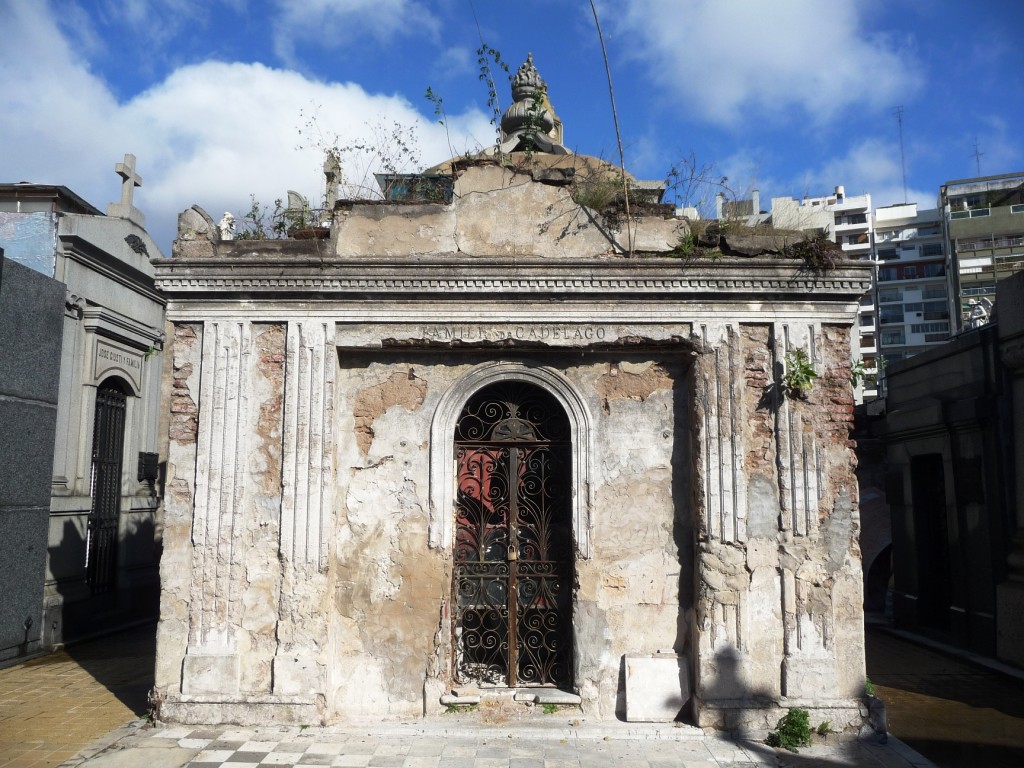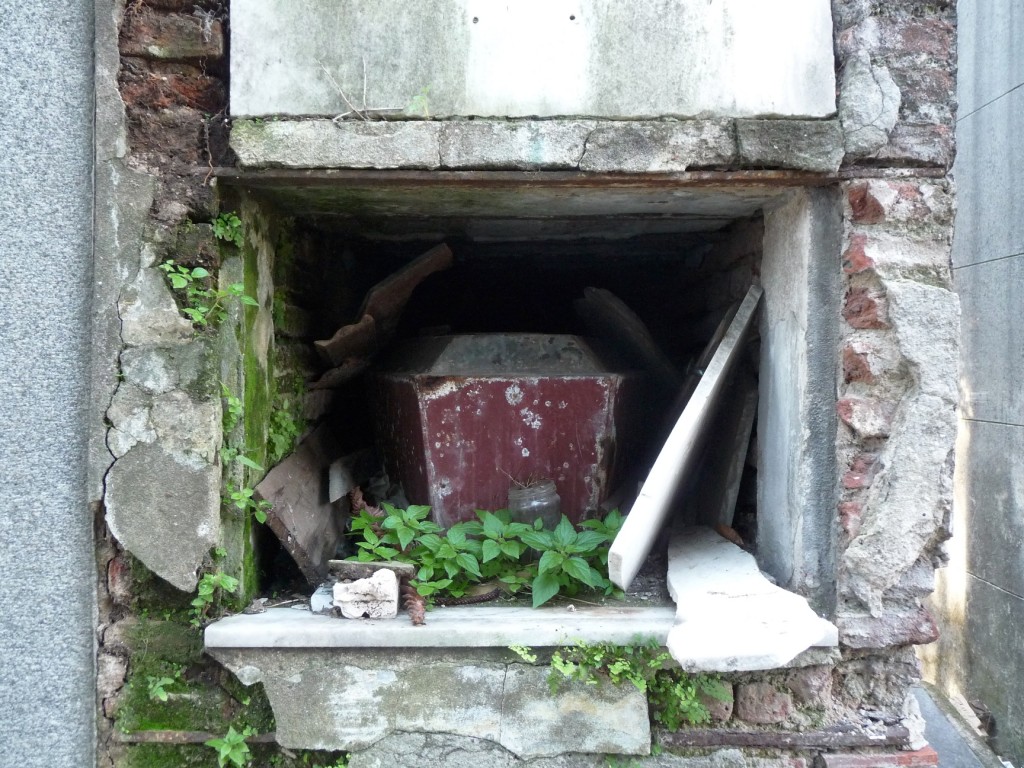 There were however workers doing restoration work at the main entrance.