With the intention of going to Parque Nacional Torres del Paine, John and I flew from Santiago to Punta Arenas, which sits at the shores of the Straight of Magellan, almost at the very end of the South American continent. The plane made a quick stop in Puerto Montt to drop off and pick up passengers before continuing to its final destination.
It was quite a change of climate to go from hot Santiago to cold and windy Punta Arenas.It was my first time ever in Patagonia and I was quite excited to see the wind swept landscape and the deep blue waters of the Straight of Magellan. Another strange thing for me was that the sunset was around 10pm.
We only stayed there for one night but had enough time to make a visit to the colony of penguins at Isla Magdalena. Apparently at the time of our visit there were 50,000 penguins on the small island. The round trip boat ride takes about two hours each way with one hour of wondering around on the island. I must admit that I didn't find the penguins to be very cute, but it was still a very interesting experience. The winds were also very strong.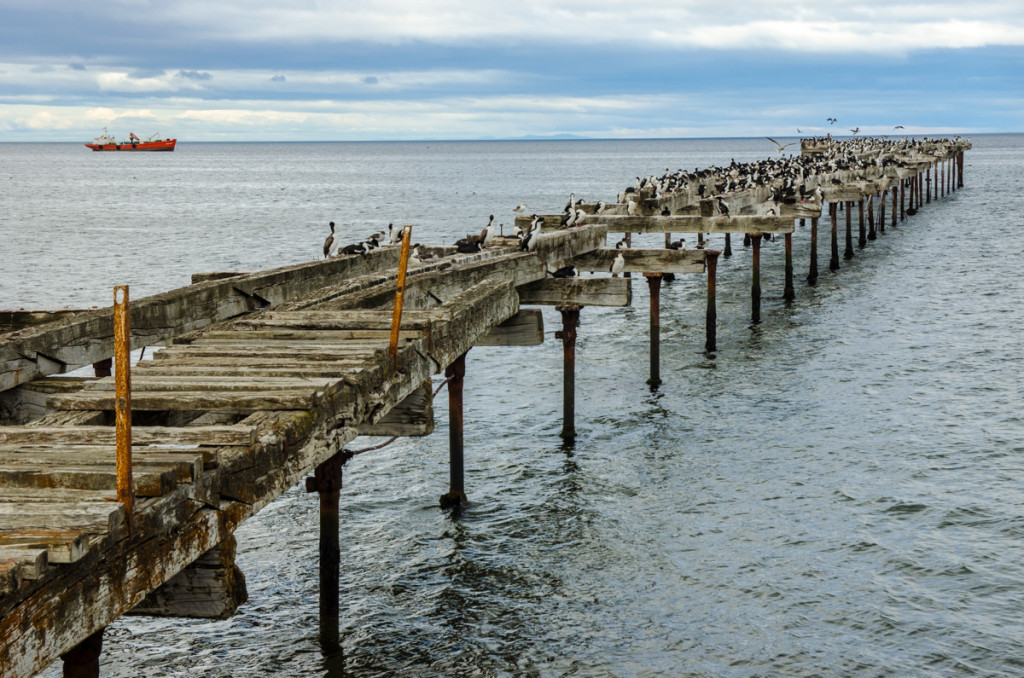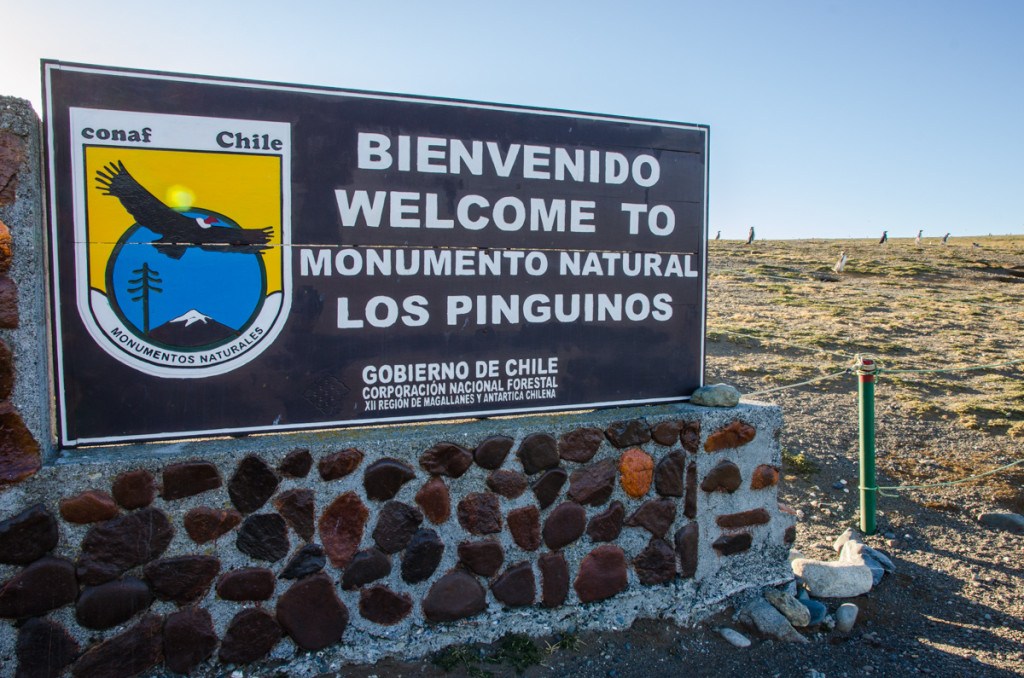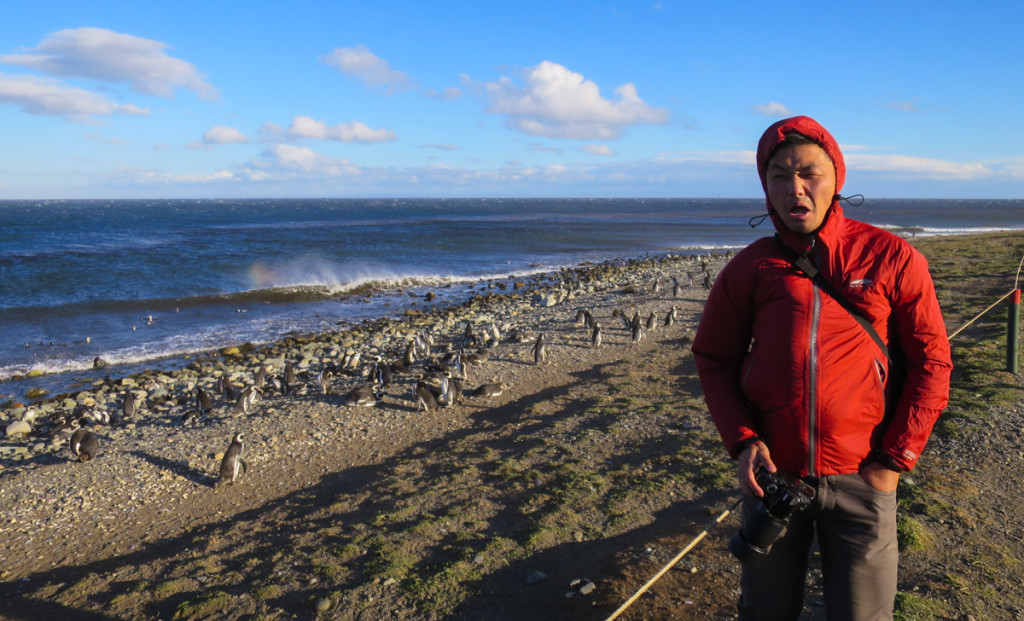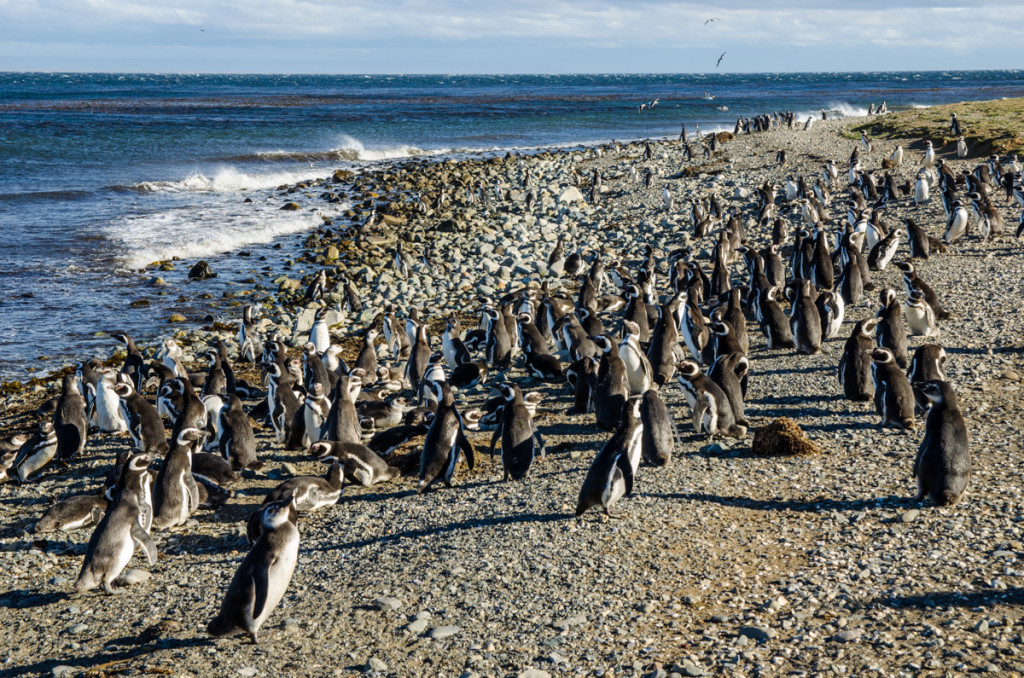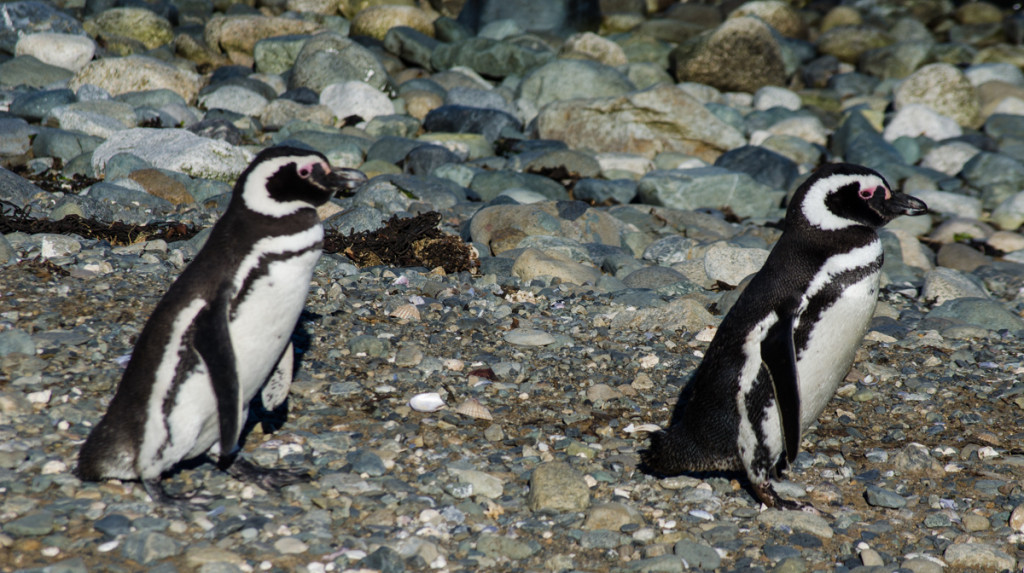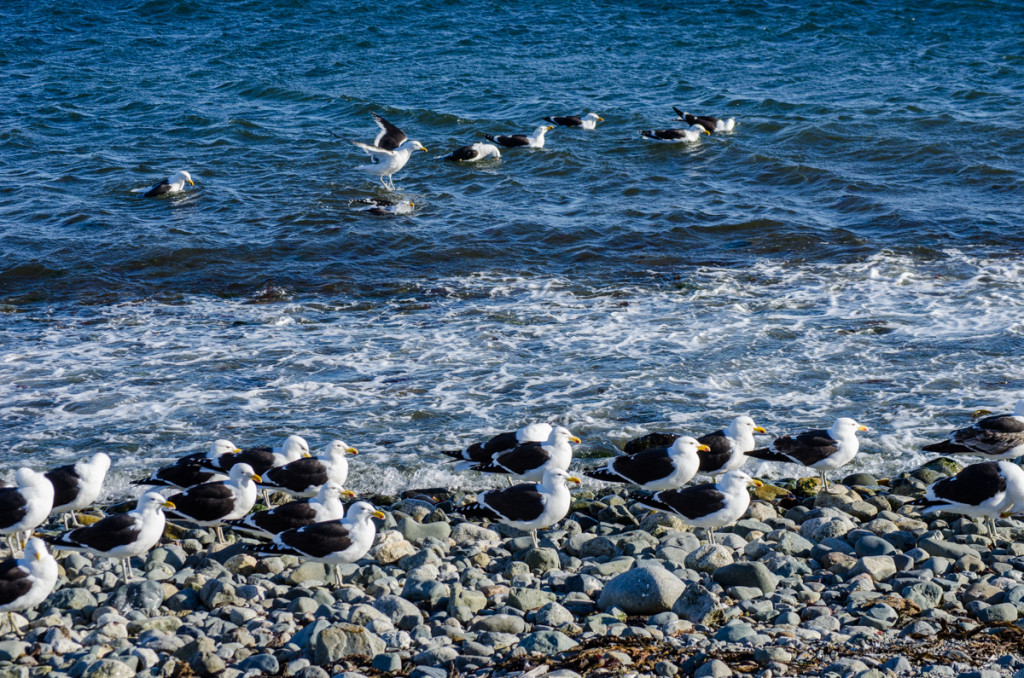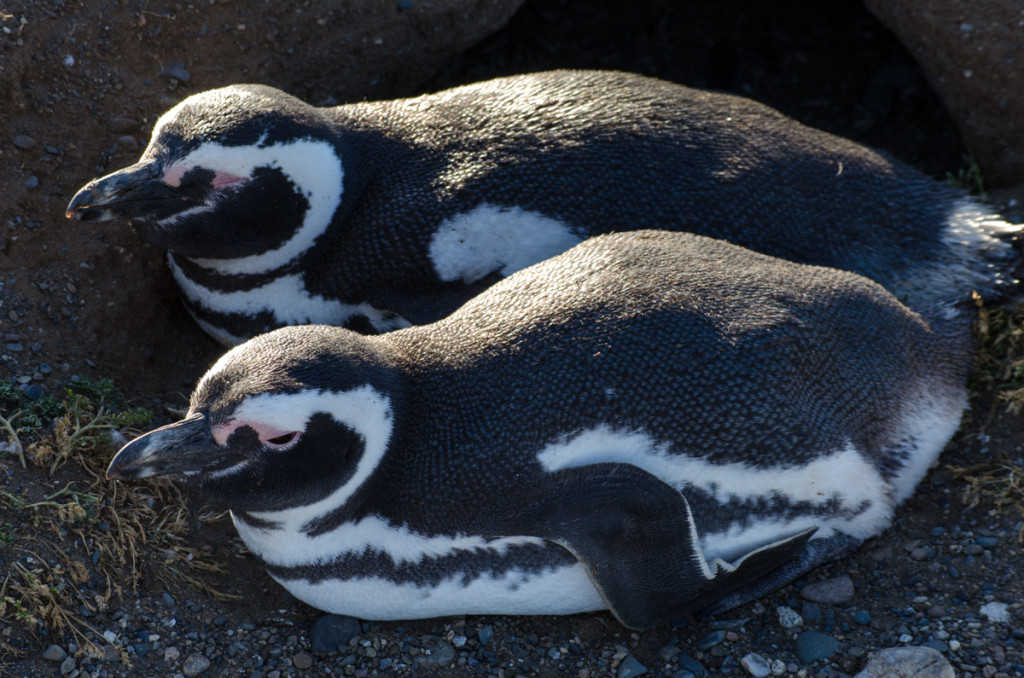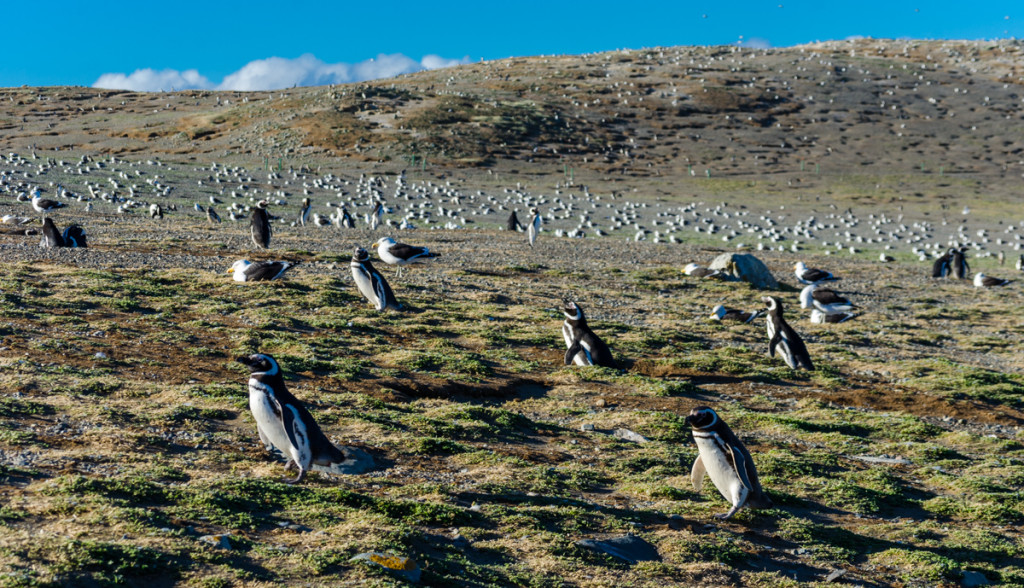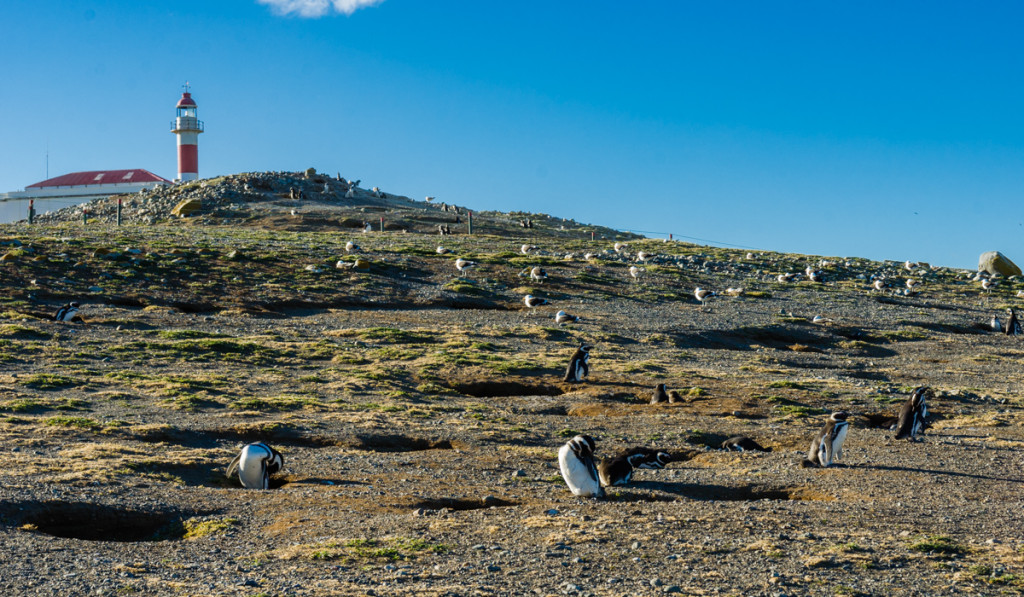 The very next day we got on a bus to Puerto Natales, the closest town to Torres del Paine to get ready for our 5-day hike there.