My almost 4 year old Panasonic DMC-TZ5 has served me very well. It went with me to the John Muir Trail, the West Coast Trail, Argentina, and a few other shorter trips. It is OK for hiking since I don't have to keep it in my pants pocket, otherwise its size would make it uncomfortable. For city travel, I would prefer something smaller. The DMC-TZ5 is also a fully automatic camera, and I'm at a point where I would like to dig a little deeper into photography with more manual controls.
After doing a good amount of research, the new Canon S100 was considered by many the best pocketable "semi-manual" camera out there. It had a few new features over it's older brother, the S95. The ones that interested me the most was the 1080p vs 720p video, and 5x zoom vs 3.8x zoom. My intention was to wait until the S100 went on sale sometime this year, and buy it then. It's retail price is $430, not cheap at all for a non-DSLR camera.
One of the things that concern me the most about bringing electronics to a long trip is that I have to be mentally prepared for the possibility that everything can get lost or stolen. I once had a backpack with almost $2,000 worth of stuff in it stolen at the Peru/Bolivia border, and while I don't intend to have it happen again, the chances are not small in a multi-year trip. The more expensive the stuff, the more it hurts when you lose them. So when the Canon S95 went on sale on Amazon for $229 at the end of last year, I thought about it for like 30 minutes, and came to the conclusion that the extra features of the S100 was not worth an extra $200.
I'm very happy with the S95. There is a Aperture Priority Mode (where shutter speed is adjusted for you), a Shutter Priority Mode (where aperture is adjusted for you), and a Manual Mode you can can freely adjust both. I had read in photography books about shutter speed and aperture size, but having not had prior chance to manually control them, I could never really fully understand them. After playing the S95 for about 15 minutes, I totally understood the relationship between the two. I like the ability to save pictures in RAW format, which allows for more post-processing options (something I know nothing about, but want to learn). I also like how simple, clean, and elegant it looks. I added an $8 GGS Glass Screen Protector which fit perfectly.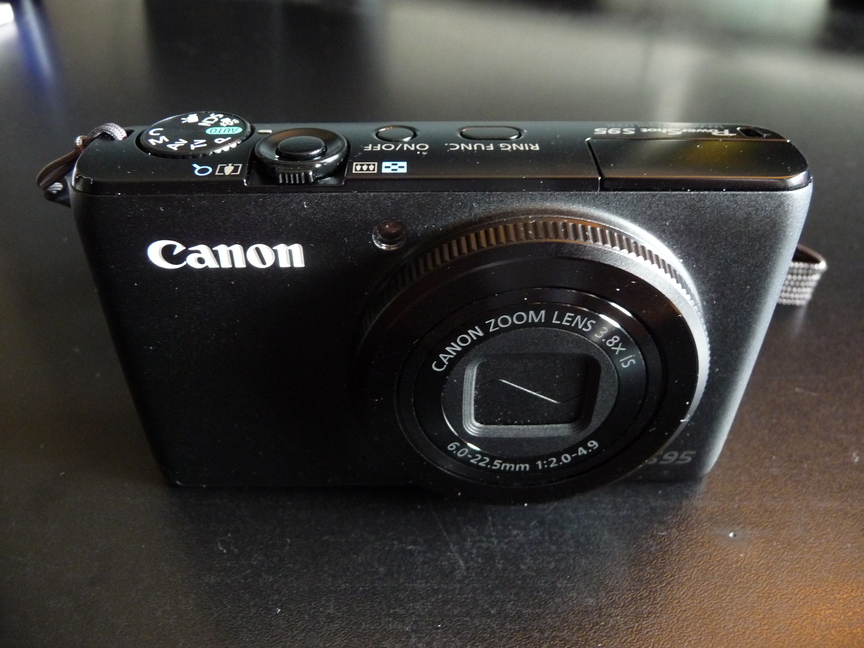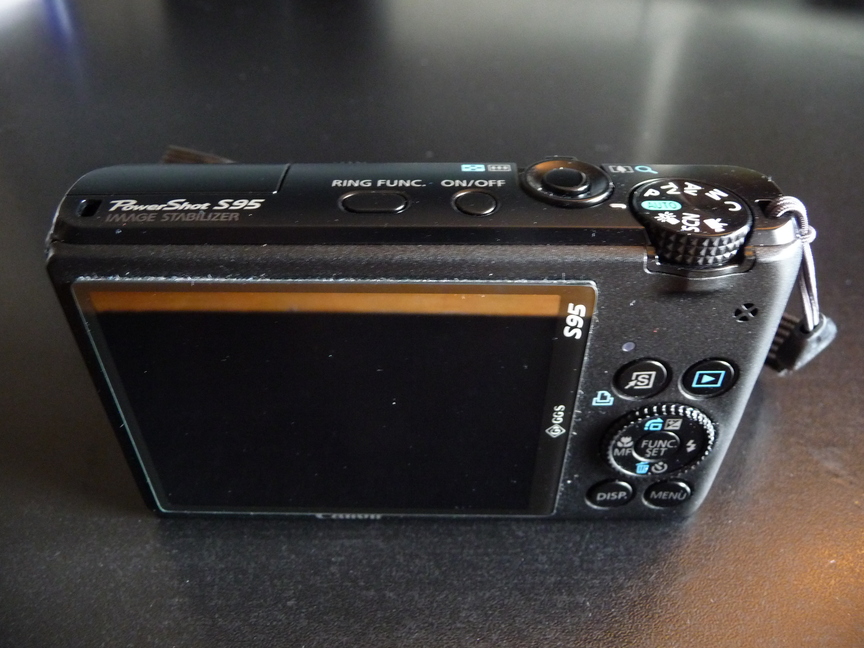 Things I wish were a bit better is the video recording. Even in 720p mode, it doesn't look very crisp compared to my old Panasonic, which also recorded in 720p. The 3.8x zoom could also be a bit limiting in some situations but I guess I can always crop the picture later.
Here are 2 pictures I took using Aperture Priority Mode. You can see the different in the blurring of the bottle in the background.