Journal entry for August 21, 2009
Approximate distance hiked: 14.3 miles, 23.0 km
I slept pretty well despite being in the super crowded Tuolumne Meadows Backpacker's Campground. The big family next to me was very quiet after 10pm. Woke up at 5am and since I couldn't fall back to sleep, I decided to get an early start. It was still dark and cold outside. After packing quickly, I went to see if Buzz and G-Man were still around. They were getting ready and invited me to hike with them. I gladly accepted, thinking it would be a nice change from the first 4 days of hiking alone.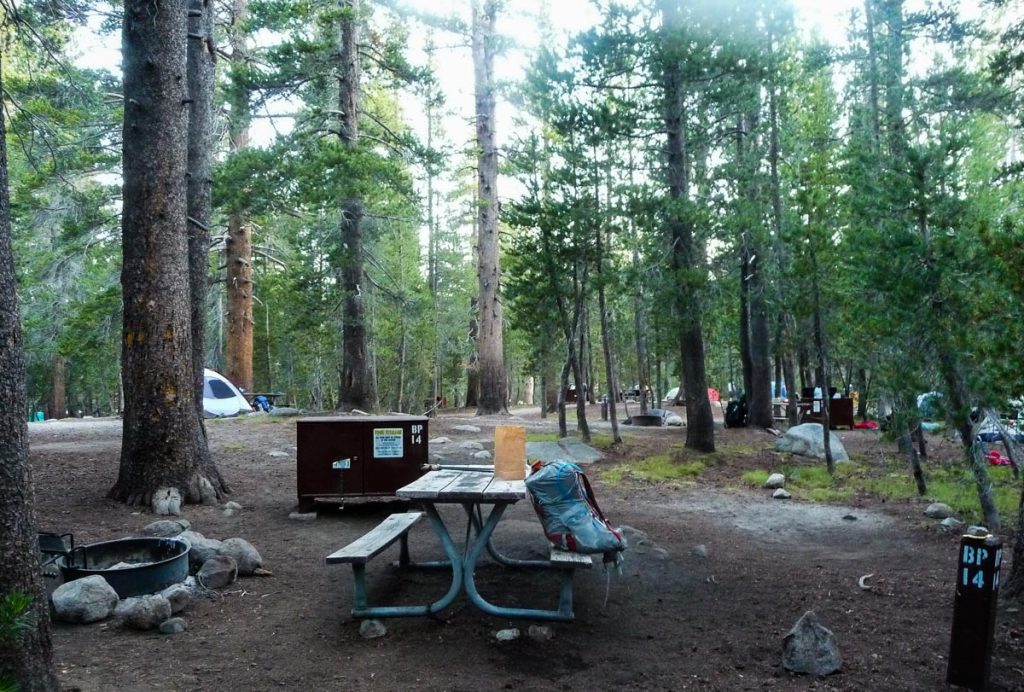 We said good bye to Glen and Corinne but before we left, a small bear came to visit the campground. People immediately started to make a lot of noise by shouting and banging pots. The poor bear got scared and run back into the woods. I was able to get a glimpse of it, and it looked like a panda, with a wide white stripe on it's torso.
The scenery got progressively better throughout the day. The first 9 miles or so out of Tuolumne runs next to Lyell Fork through Lyell Canyon, which has almost no elevation changes.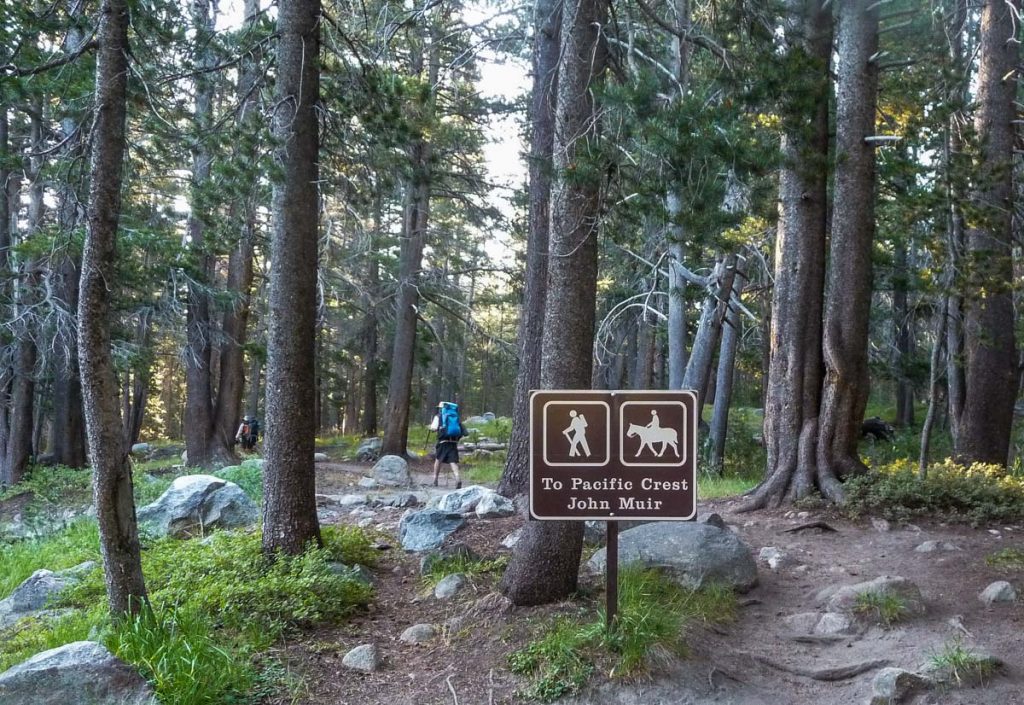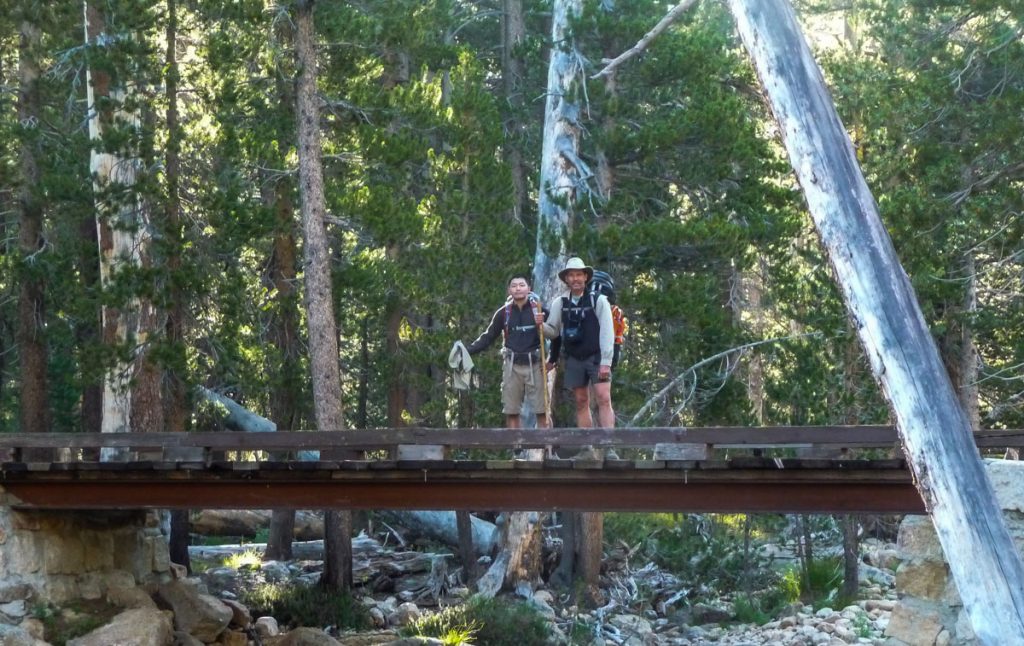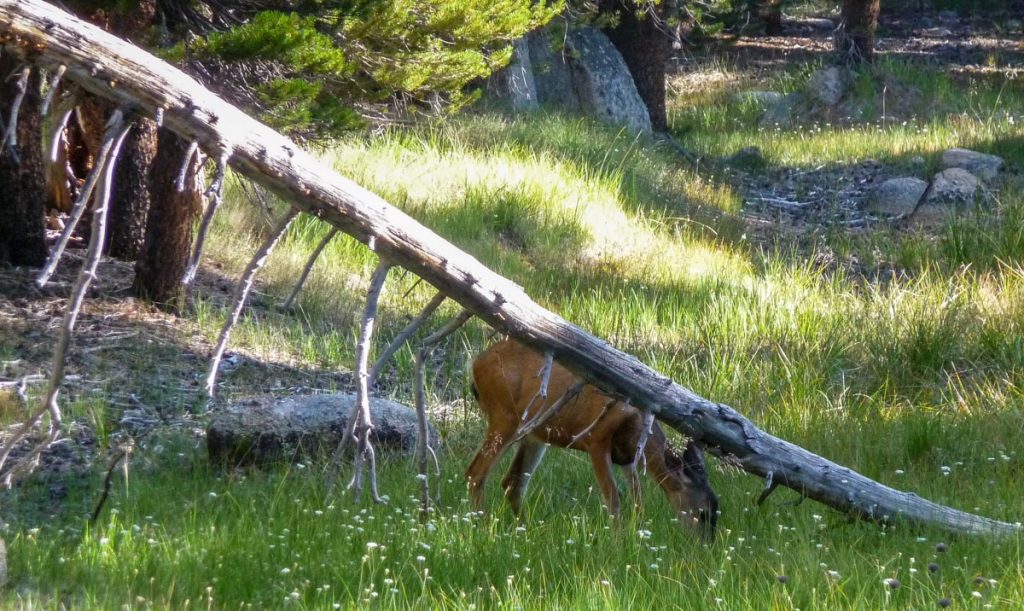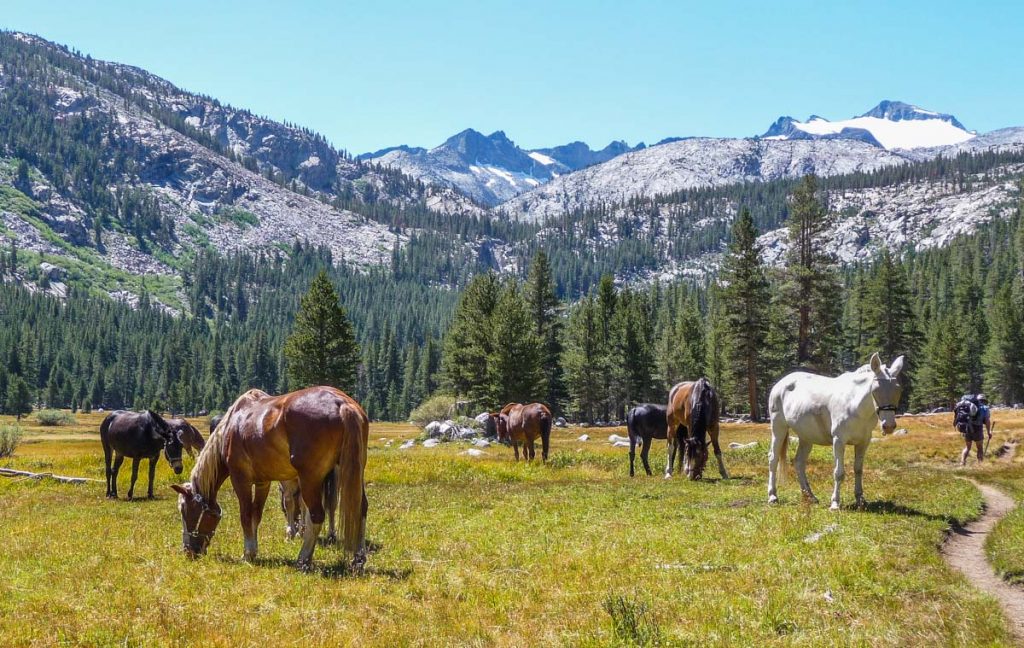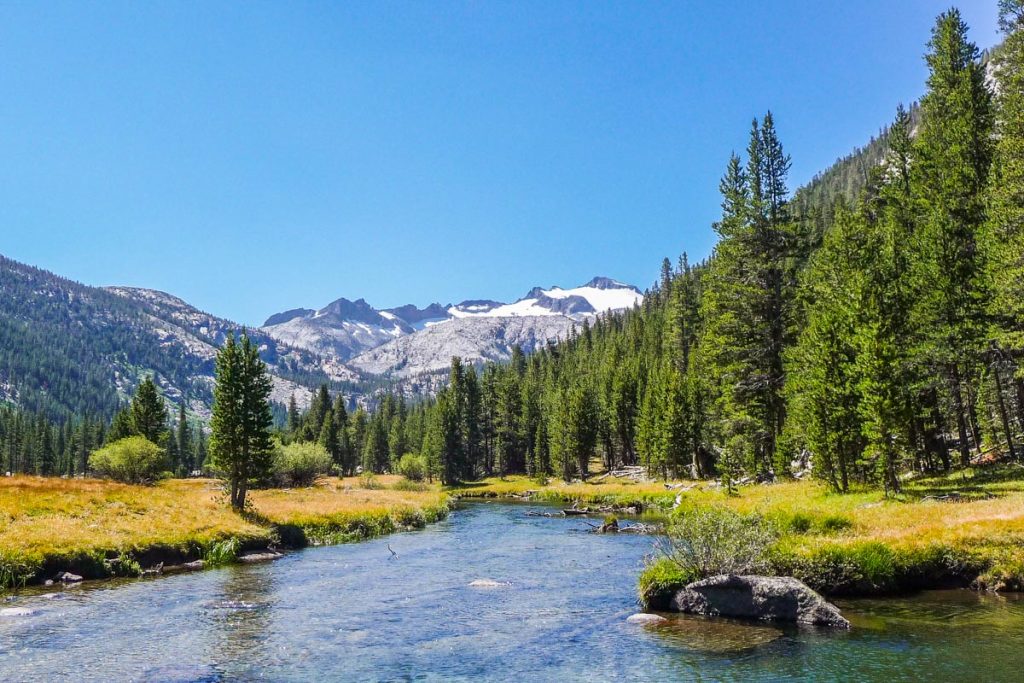 We run into what I call a "trail snob", hikers who do things a certain way and looks down on everybody who doesn't. This particular one asked Buzz "When did you start? 4 Days ago?". Buzz said yes, and the "trail snob" replied with "Hmmm, you've got to put some more miles on you". So this character first guessed it was 4 days ago and then proceeds to criticize that. How condescending. Fortunately, I'd say that 98% of the people I encountered on the JMT were extremely nice and polite and unlike these "trail snobs".
We crossed Lyell Fork through a nice bridge and stopped an hour for lunch. The long and gradual ascent to Donohue Pass starts from this point.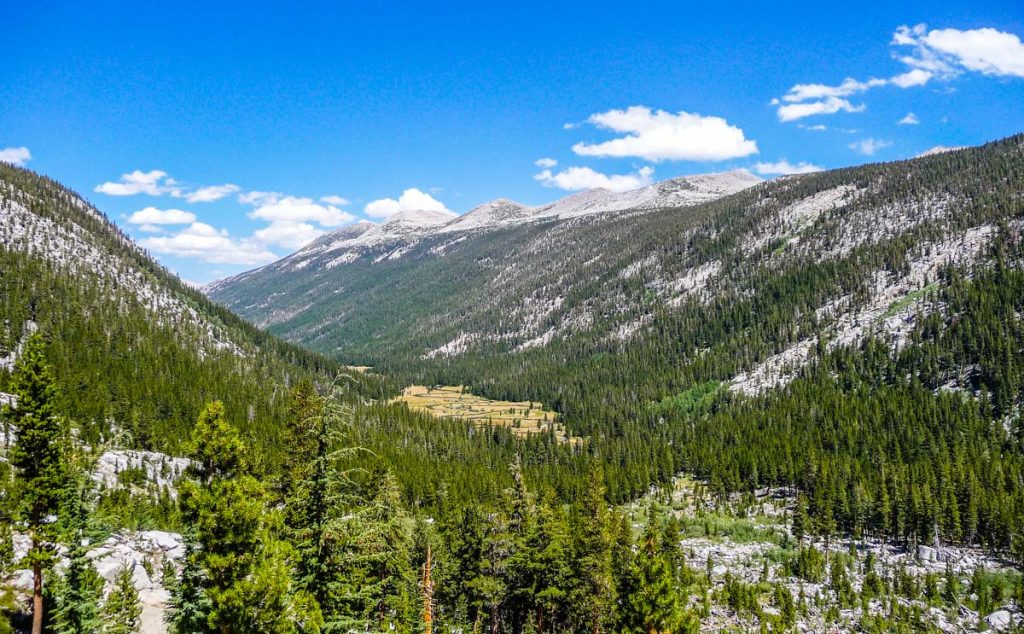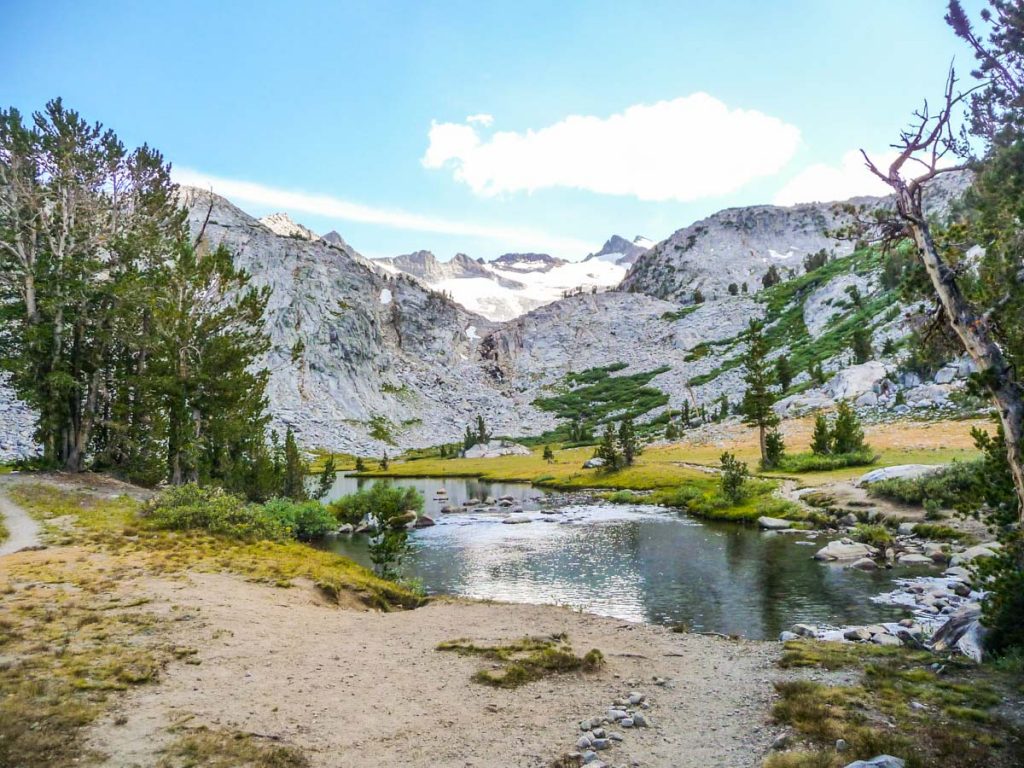 There is a small waterfall (mostly dry late in the season) before reaching Donohue Pass. The trail goes around it before reaching the top of the falls. I jumped through a few rocks to get a spectacular view to the north.
Right before the pass, we left Yosemite National Park and entered Ansel Adams Wilderness.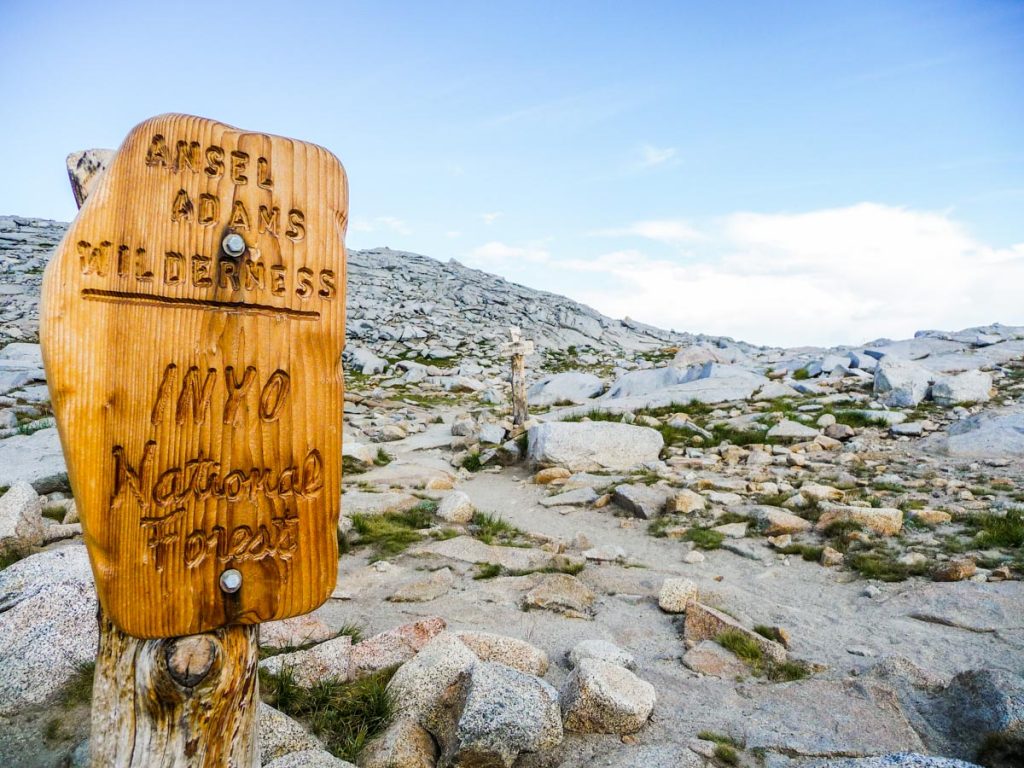 I didn't realize I had reached Donohue Pass until the trail started to descend sharply. There was no sign of the pass on top. Coming down, I realized for the first time that I'm very slow going downhill. I struggled to keep pace with Buzz and G-Man. It was now a little bit past 5pm and we started to look for a place to camp. We didn't find any for a while. Finally, G-Man was able to find a few nice flat sandy spots in the marshy meadow about 1 mile after the pass. The weather started to get windy, there were a good number of clouds in the sky, and it looked like it could start raining anytime.
It had been a long day, about 14 miles. I don't' think I've ever done a 14-mile day in my life. The climb to the pass felt easy for me. I was happy that the pre-trip training hikes of Mount Baldy helped me get in shape.