Journal entry for August 30, 2009
Approximate distance hiked: 7.9 miles, 12.6 km
I slept until almost 8am when the sun started to roast me. It was a hotter morning than usual. Ryan, Andy and Mike were just getting ready to leave when I got out of the tent.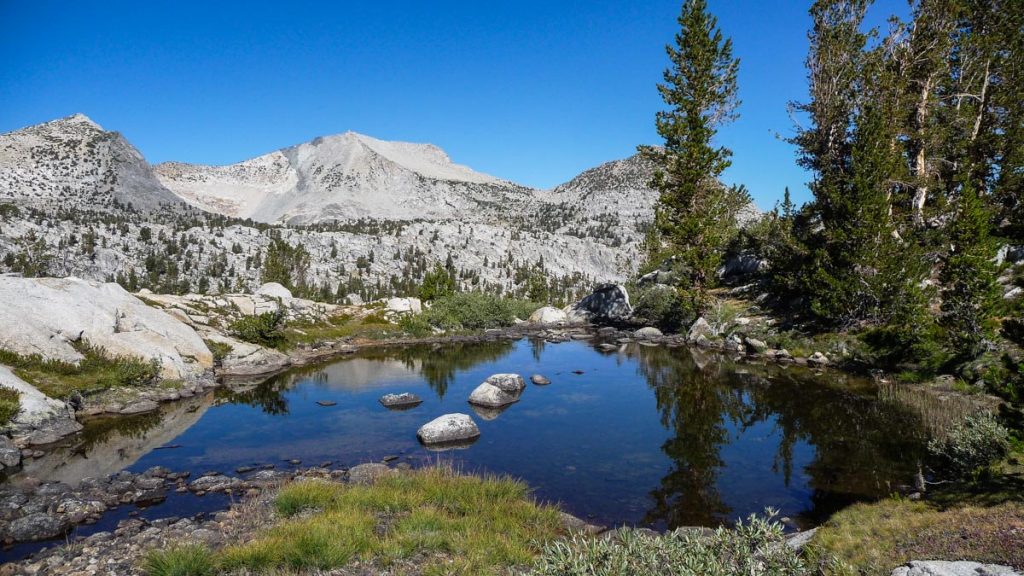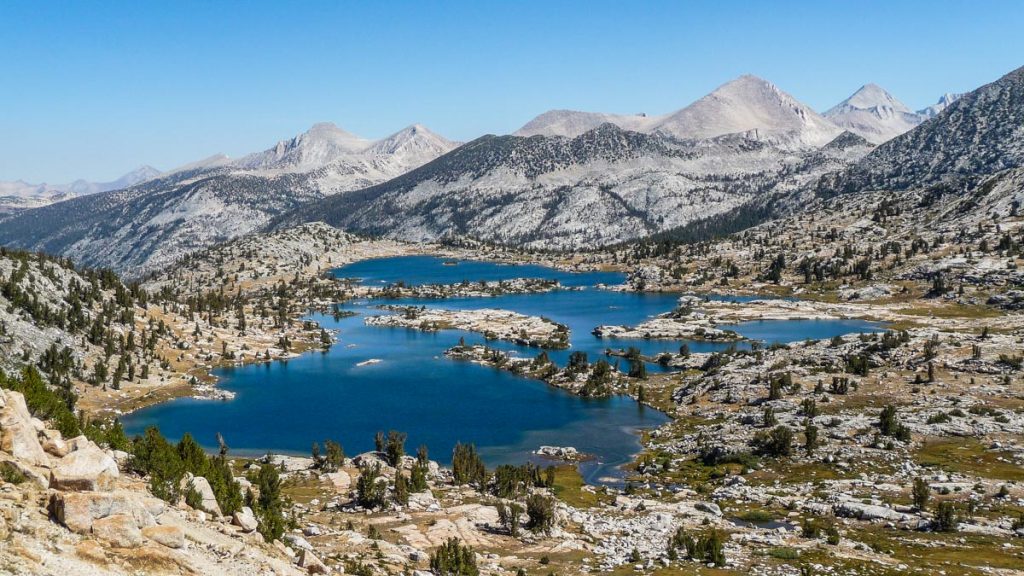 Selden Pass (10,900 ft., 3322 m.) is only a very short climb from Make Lake. There's always an exciting anticipation when going over a pass to see what's on the other side.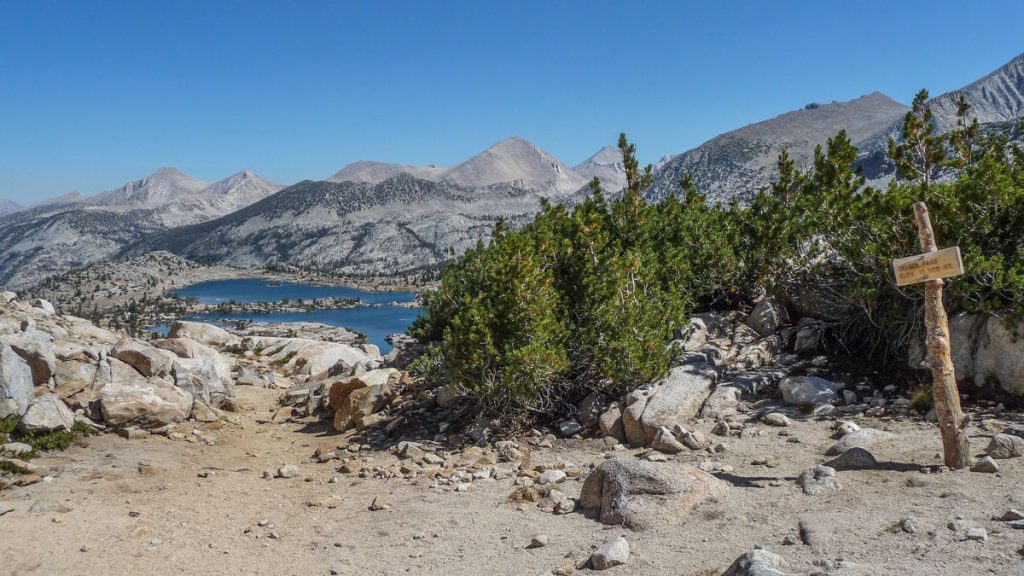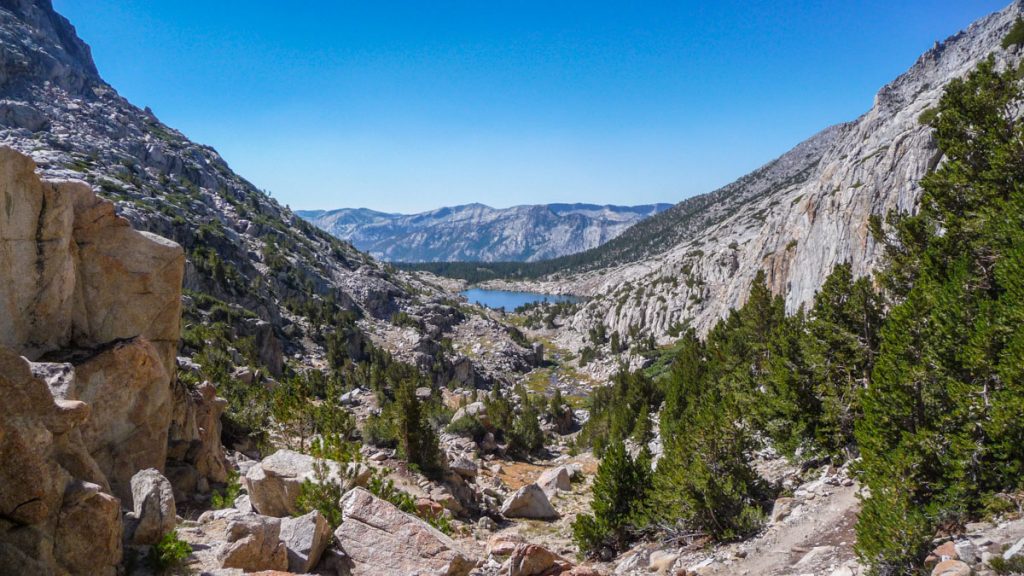 I saw Mark and Misty on the top of the pass. I moved on ahead knowing we would see each other at Muir Trail Ranch in a few hours. Shortly after I stopped at Sallie Keys Lakes for lunch.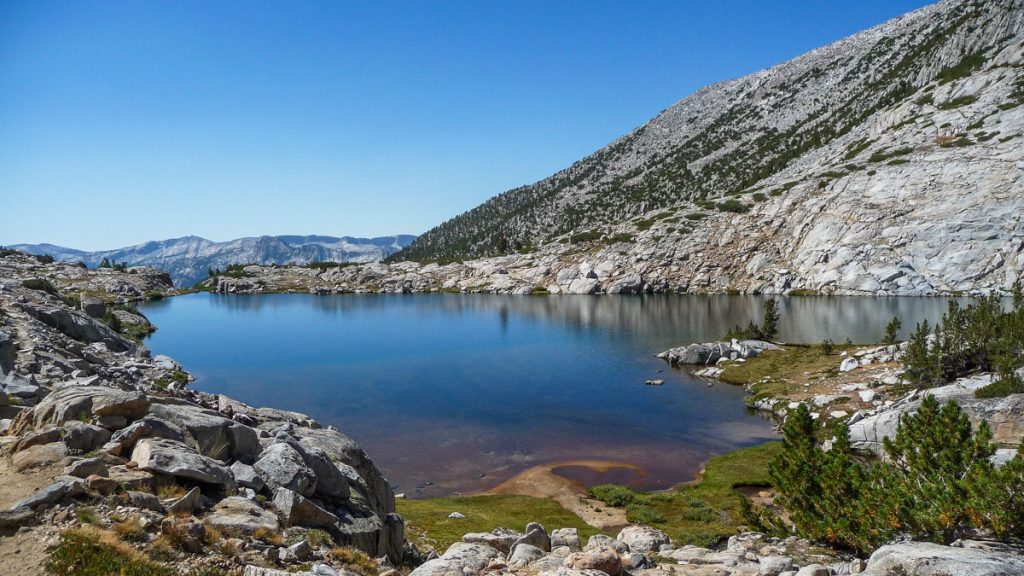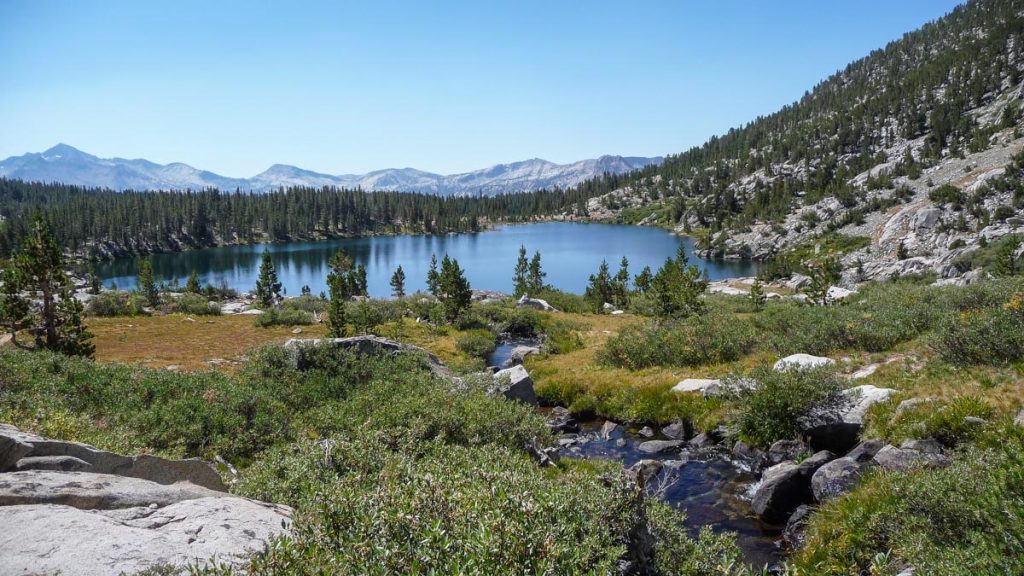 Making its first appearance on the JMT were manzanita trees which covered the switchbacks going down to the MTR junction. They looked like they were perfectly manicured by a gardener.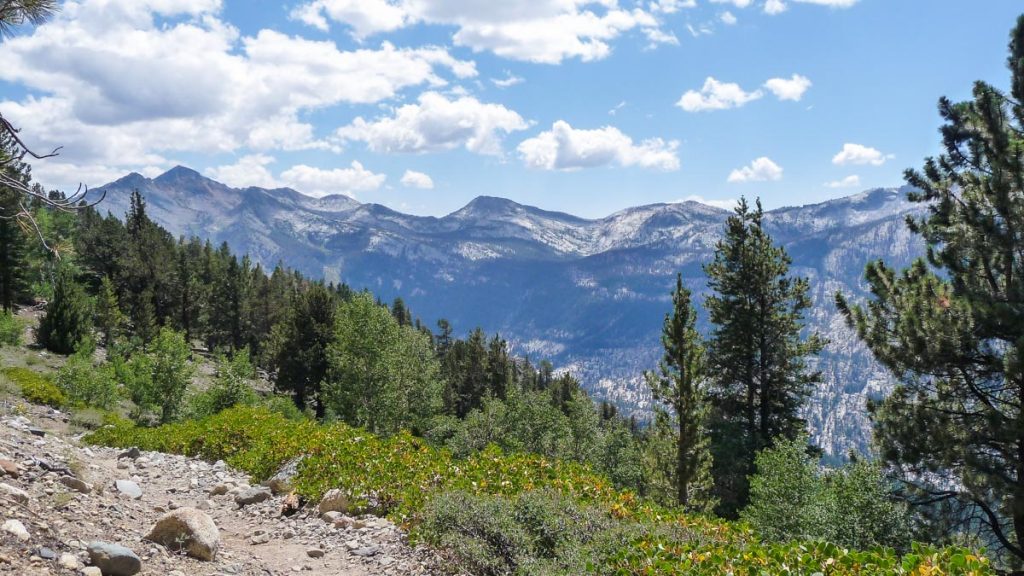 Mark and Misty caught up to me at the MTR trail junction and we hiked the last stretch together. Muir Trail Ranch is a real ranch, with a lot of horses in it. It's not really backpacker friendly. You basically just pick up your resupply and go. They don't sell food or drinks. I was able to buy a knife to replace the one I had lost a few days before. I opened my resupply bucket and started sorting out my stuff. There were also about 5 buckets of stuff there for the taking left by previous backpackers. These "hiker bins" were sorted by categories such as toiletries, dehydrated food, snacks, etc. I exchanged some of my Bear Valley bars for Snickers and Cliff Bars. I was really craving very sweet stuff. I also ate two Snickers bars while stuffing my bear canister. Andy and Mike were also there, and Jack and Kathy arrived shortly after. Kathy and I shared a huge bag of almond M&Ms.
After everybody finished packing their stuff, we all hiked together to the nearby campground. We got there by following the trail to Blayney Hot Springs.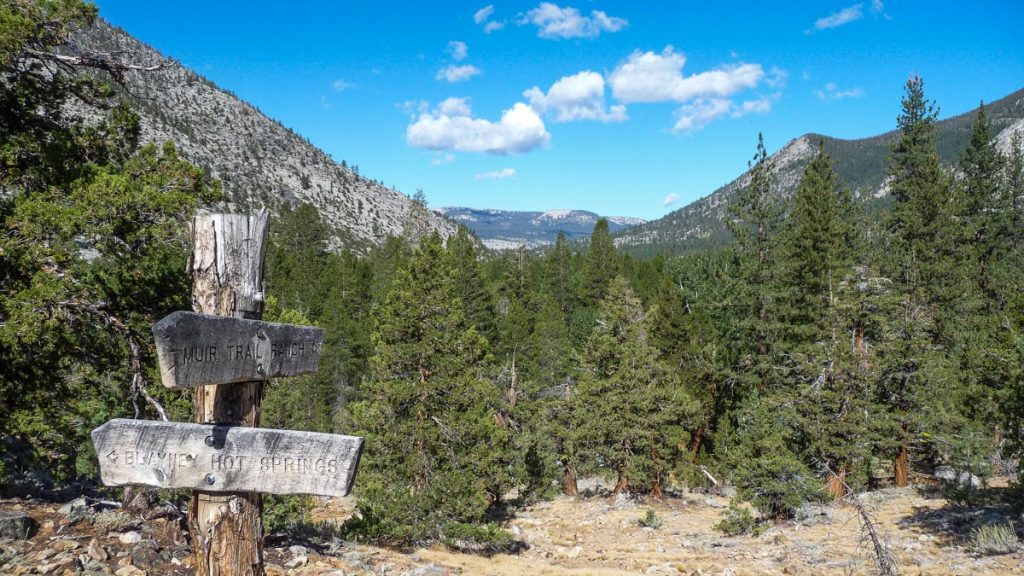 There were several suitable camping spots. After settling down, we all went to check out Blayney Hot Springs, which required fording the San Joaquin River. I went barefoot since I didn't want to get my shoes wet, and as a result I slipped a few times and had a couple of minor scratches on my feet. The rocks in the river were very slippery. The hot spring we found was a big tub. The water was very hot and muddy. We stayed there until the sun started to set.
Back at camp, each of us started to cook dinner. Perhaps feeling sorry for me and my cold food diet, Jack and Kathy were kind enough to share some of their curry noodles with me. We all got together after dinner. Some played cards while others talked about work, travel and other stuff. Good times.
I had completed half of the JMT. The second half promised to be spectacular and challenging, with 12+ miles most days and a series of big passes.