Just 3 weeks after coming back from the hike in Ansel Adams Wilderness, three friends (Kiki, John, and David) and I made a 3-day trip to Yosemite National Park in mid-July. When going there from LA, I always like to make a detour to Sequoia National Park. While I was just there 3 months ago, I always welcome the chance to see these majestic trees.
We spent the night in Fresno before arriving at Yosemite early next morning, at around 6am. Since we didn't have any camping reservation, we headed to Camp 4, which is a walk-in campground to try our luck. When we got there, there were about 10 people ahead of us in line. When they started taking reservations at 8am, there were another 10 people behind us. Since this was Sunday morning, we figured that there would be a good number of people leaving the campsite, which is exactly what happened. Everyone waiting in line got spots, and there were still a few empty spots later that night.
Yosemite is always super crowded, especially in the middle of the summer. At around noon, we hiked the Mist Trail to see Vernal and Nevada Falls.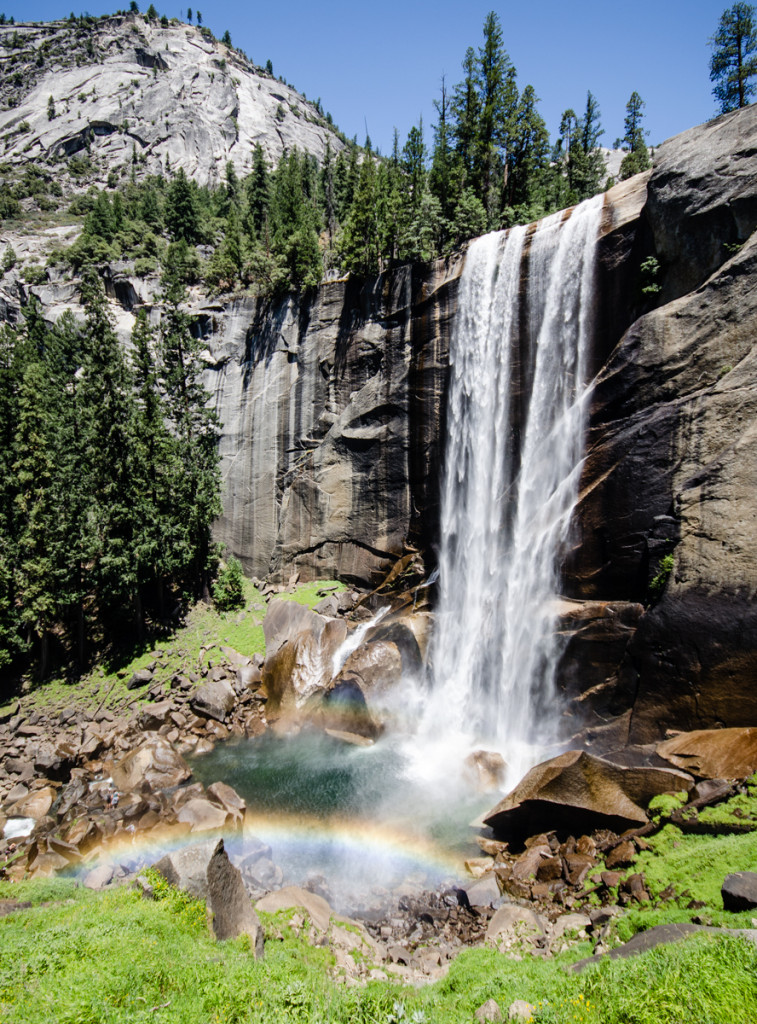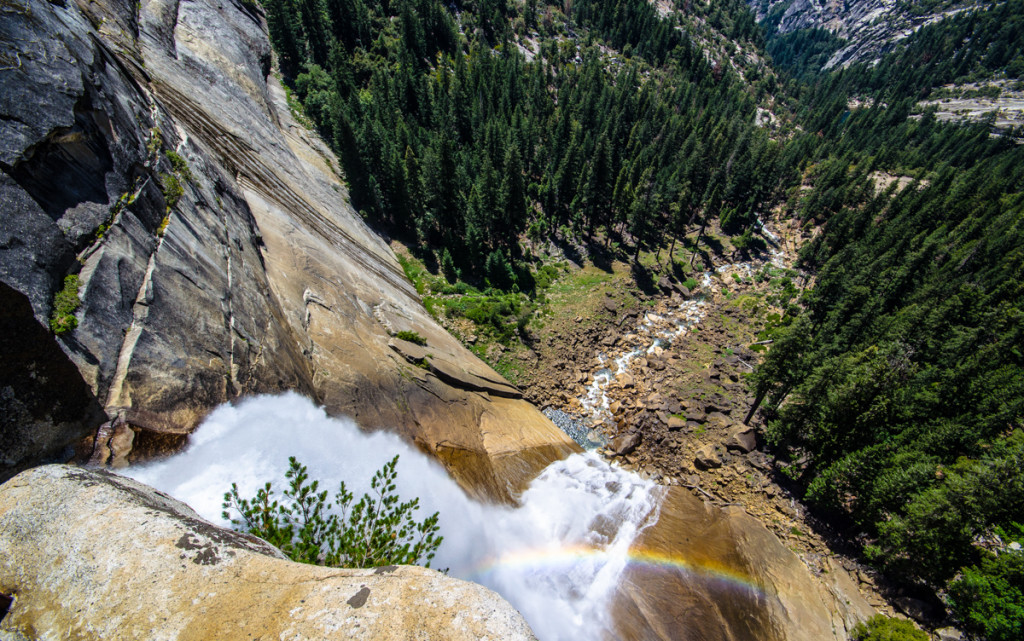 We took the John Muir Trial on the way back. It always brings back good memories when I set my foot again on the JMT. I must do it again someday.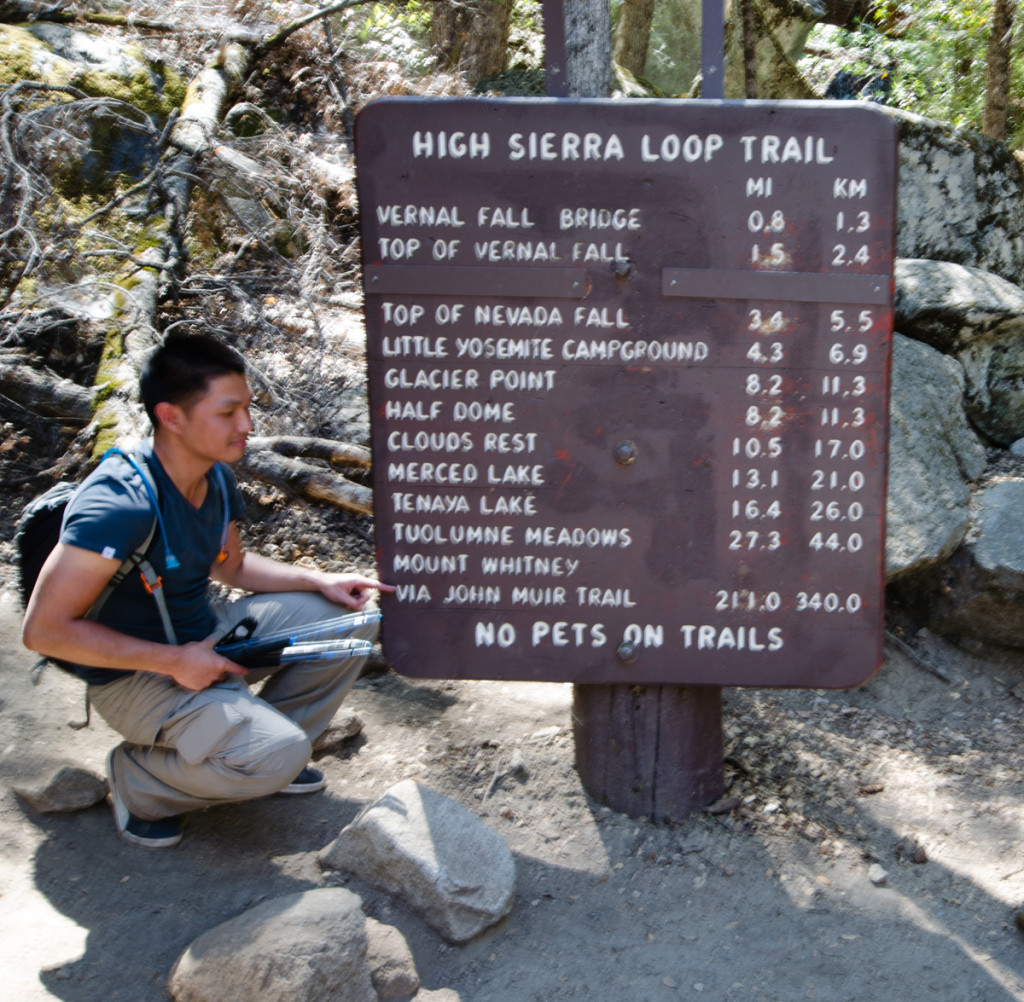 Later in the afternoon we drove to Glacier Point to watch the sunset. I had never been there before. Despite getting there about one minute after the sun starting to set behind the mountains, it was still a beautiful sight.
On the drive back to the campsite, I got pulled over by a park ranger for speeding in the valley. I wasn't really in a hurry or anything, I just took my eyes off the speedometer for a bit and didn't realize how fast I was going, which was around 45mph on a 30mph zone. I was very lucky that the ranger let me off with just a warning.
The next morning we made the short hike to Mirror Lake, but it was uneventful because the water levels were so low. The lake looked more like a pond.
We left the park a little bit after noon and made our long way back to LA.
Getting camping reservations for Yosemite is always a pain, but now that I know about Camp 4, I'll be able to go back without too much advance planning in the future. And going back I will, because there's still so much more to explore. Plus, I could never get tired of Yosemite.